Bora Bora is a small South Pacific island northwest of Tahiti in French Polynesia. Surrounded by sand-fringed motus (islets) and a turquoise lagoon protected by a coral reef, it's known for its scuba diving. It's also a popular luxury resort destination where some guest bungalows are perched over the water on stilts. At the island's center rises Mt. Otemanu, a 727m dormant volcano. A Bora Bora honeymoon has all that your heart could desire to celebrate your love. Everything about this tropical island paradise will heighten your senses and increase your appreciation of each other. Here is a list of top things to do in bora bora.
Snorkeling
Snorkeling in Bora Bora is top notch. The water is crystal clear, with temperatures in the high 70's/low 80's (depending on time of year). Make sure to go on a shark and ray tour, where you get to swim with both black-tipped reef sharks and sting rays >> neither dangerous to humans! If staying in an over-water bungalow, make sure to bring your own snorkel gear, as you can jump into the lagoon and explore right there!
Take a Boat around the Island
There are numerous companies offering cruises around the islands, and you can decide whether you'd like to go for snorkeling or sunset. Both sounded like fantastic choices, but we opted for the snorkeling cruises since I have a slight obsession with swimming with the fish! It's true – the water really is that clear! And turquoise!
Jet Ski Tour
Craving a "higher adrenaline" kind of day? Tour Bora Bora via Jet Ski, and and stop for a coconut show on a Motu. Try doing some donuts with the jet ski >> you'll surely impress everyone! Snorkeling is even included on many tours.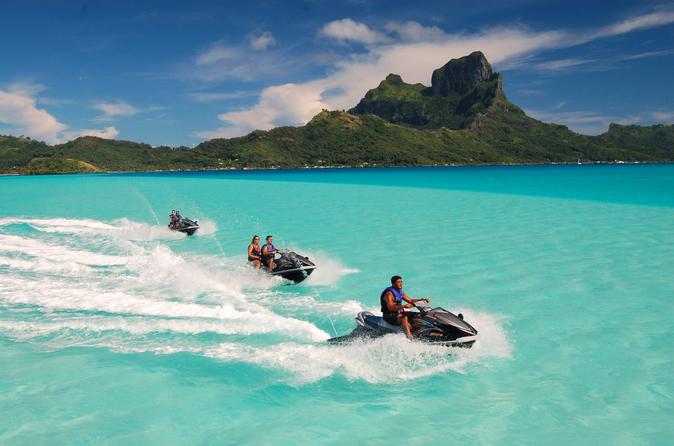 Stand-Up Paddling
Stand-Up Paddling is great exercise, and much harder than it initially looks! With it's calm waters, Bora Bora is the perfect place to practice! You can even kneel down or sit on the board if you get tired. If this is high on your list, make sure to cross it off the first or second chance you get.
Watch the Sunset
The sun setting below the over-water bungalows were really something else. Grab a drink at your hotel a half hour before sunset, lay on a chaise lounge on the beach (or your balcony!), and just relax! Watch the sun dip below the horizon and you'll be making it a new tradition.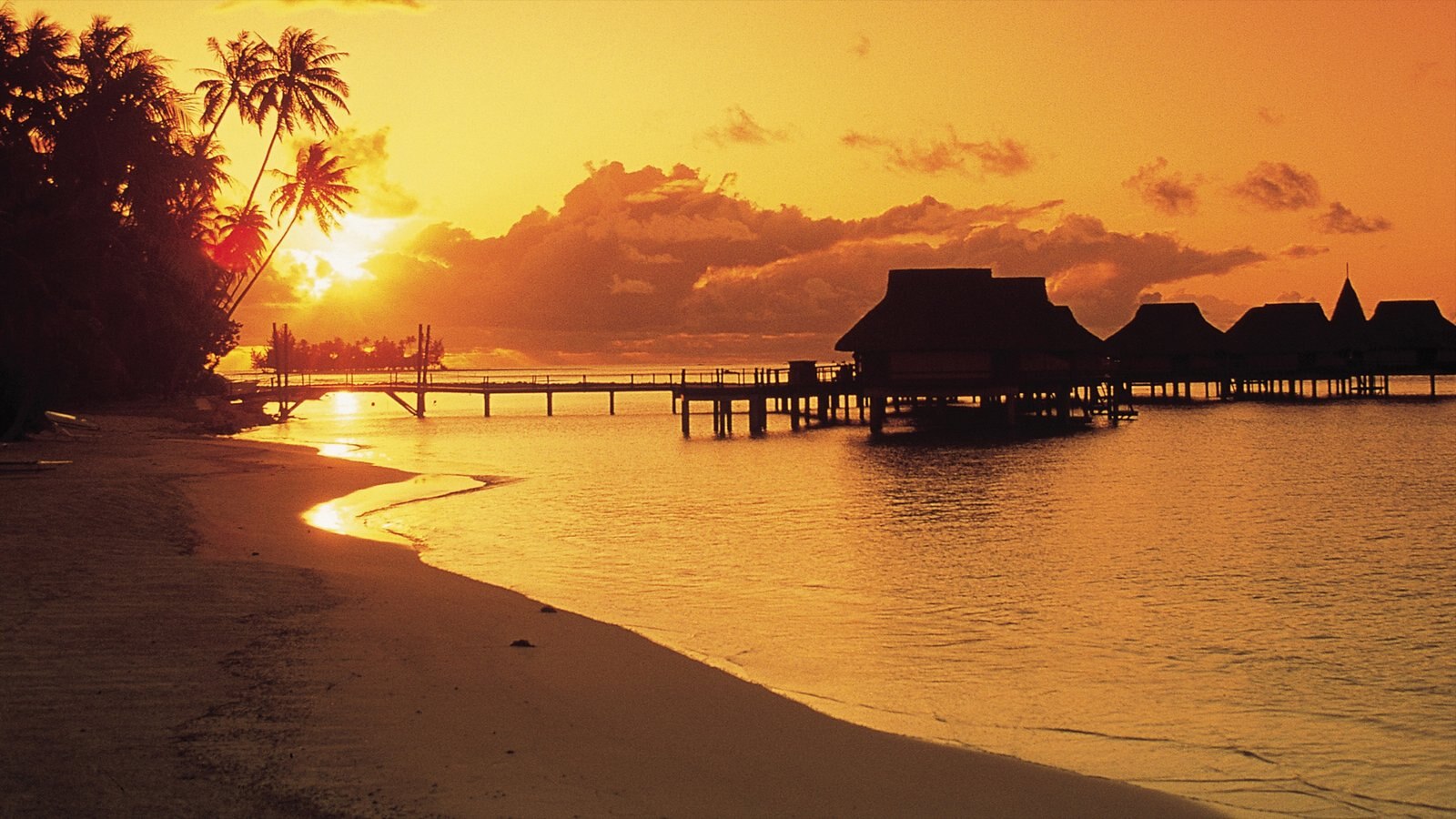 Helicopter Ride
Companies offer 15-30 minute helicopter rides around the island. See Bora Bora from above, and witness all those shades of blue, green, and turqouise as shown below. Isn't it spectacular?! It's rather pricey, but totally worth it for this one-in-a-lifetime experience
Lagoonarium
The Lagoonarium is an outdoor aquarium that specializes in displaying the fish and marine life of a lagoon. It offers up close interaction with sharks and rays and even a chance to be pulled along by the fin of a shark if you're interested marine species can be found here- some that you are not able to see while snorkeling in the open water.
Swim with Sharks
After swimming with sharks in Belize. Unlike the Nurse Sharks that you find in Belize, you can swim with black tipped reef sharks and lemon sharks in French Polynesia.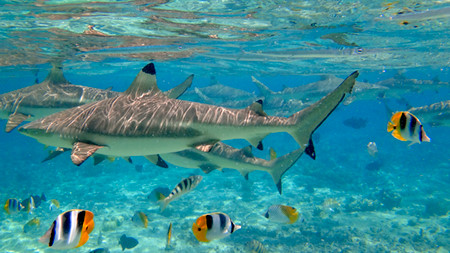 Jeep Tour
Water activities and lounging at the pool is nice (uh, yes please!), but the interior of the island should be checked out as well!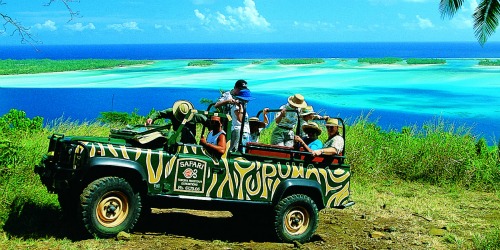 Kayak/Paddle Boat
Most high-end resorts have kayaks and paddle boats for rent (many for free!) Wouldn't it be amazing to explore these crystal-clear waters yourself, and be able to hop in for a swim or snorkel whenever you please?!
Lounge by the Pool
Okay, so this one isn't exactly "adventurous". BUT, it's an absolute must-do when visiting Bora Bora! All of the upscale resorts have the most beautiful pools with an even better view, and some even boast over-water-bungalows with private plunge pools!
Turtle Sanctuary
The Le Meridian has a unique care center for turtles – where you can observe these beautiful animals and eventually you can swim together. After swimming with turtles in Hawaii, and ultimately falling in love with them, this is definitely something I would absolutely love to do.