The price of Vivo's best selling V15 Pro and V1 S1 smartphone has been cut by about Rs. 4,000. Now the company's customers will be able to buy both these smartphones at a lower price. Earlier, the company had dropped the price of Vivo V15 Pro in early August. Apart from this, users have also got strong features in both these devices. On the other hand, the company launched the Vivo U20 in the Indian market a few days ago. So let's know about the new price and specification of Vivo V15 Pro and Vivo S1 ...
Vivo V15 Pro and Vivo S1 New Price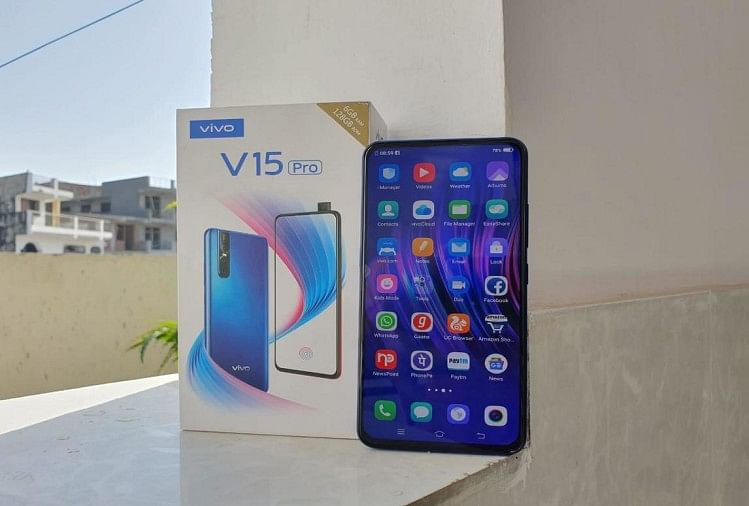 Information about the price cut of both Vivo's smartphones has been shared by Mahesh Telecom on its official Twitter account. According to Mahesh Telecom, the new price of V15 Pro's 6 GB RAM variant is Rs 19,990. The company had earlier launched this phone with a price tag of Rs 28,990.
#Vivo #PriceDrop#VivoV15Pro now for Rs.19990/-#VivoS1 (4/128) now for Rs.15990/-#VivoS1 (6/128) now for Rs.17990/- pic.twitter.com/lGPgQQ6YeF— Mahesh Telecom (@MAHESHTELECOM) December 1, 2019
On the other hand, the 6 GB RAM variant of Vivo S1 is available for customers with a price of Rs 15,990. Earlier Vivo S1 was priced at Rs 17,990. But the company has not yet shared official information about the price cut of both devices.