Reliance Jio has increased the prices of its pre-paid plan after it announced an interconnect usage charge (IUC) from its customers. If you are a customer of Jio and are going to recharge, then it is very important to know about the new plan. Let's know.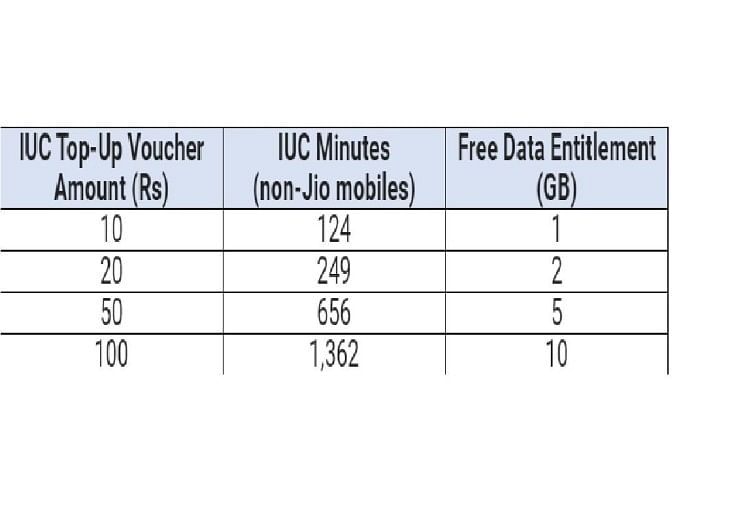 First of all, let us tell you that the company has added the IUC (for talking on other networks) charge with its plan. In other words, now with all the recharges, you will also have to take the IUC topup, although you can decide its price according to your need. However, you will also get free data for the price of topup.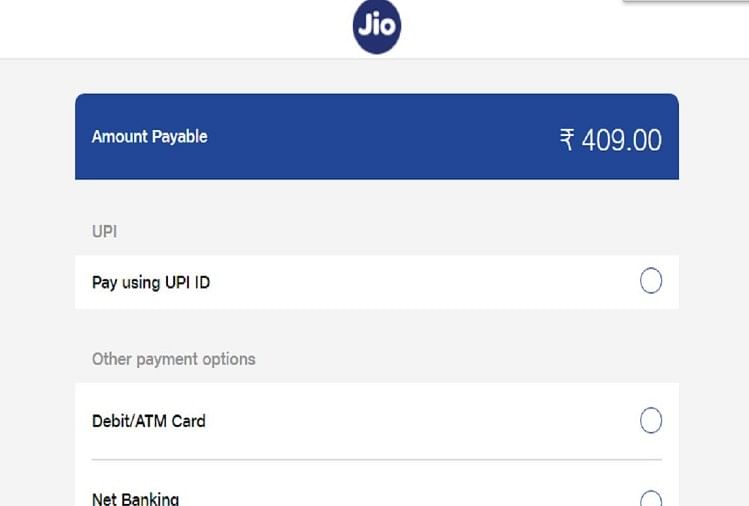 For example, the starting price of Rs 399 plan has now become Rs 409 with Rs 399 plan cost and Rs 10 IUC charge. In such a situation, now you will get validity of 84 days for spending 409 rupees. In this plan, 1.5 GB data per day and free calling on Jio's network will be available from Jio. At the same time, with this plan, you will get 124 minutes to talk on the network of another company. Along with 10 rupees, you will get one GB data for free.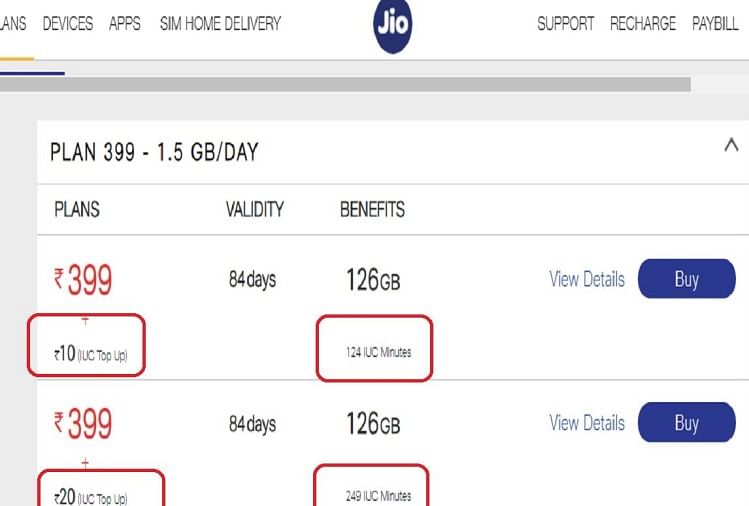 With your recharge plan, you can take IUC topup according to your need. IUC Topup Vouchers are priced at Rs 10, 20, 50, 100, 500 and 1,000. 10 rupees plan will get 124 minutes, 249 minutes for 20 rupees, 656 minutes in 50, 1,362 minutes in 100, 7,012 in 500 and 14,074 minutes in Rs 1,000 topup which you can use to talk to other networks. Huh.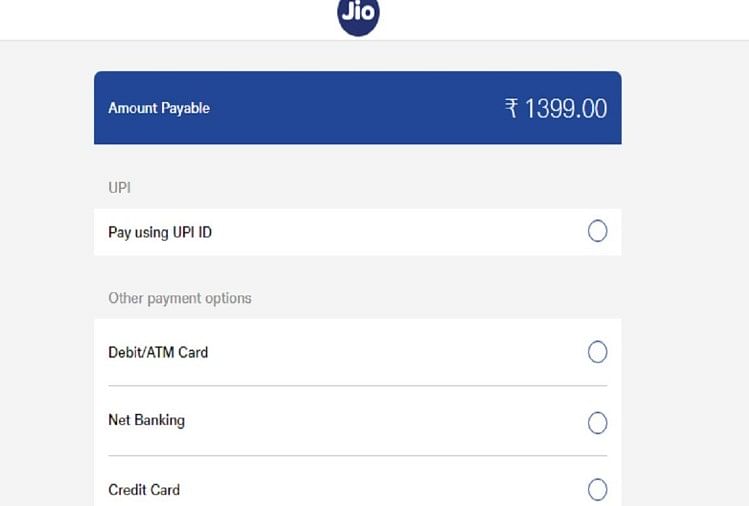 If you understand from the example, if you take a plan of Rs 399, but you talk more on the network of another company, then you can take a plan of Rs 1,000. In this case, you will have to pay Rs 1,399. After the recharge of this plan, you will be able to talk for 14,074 minutes on other networks. The same rules will apply to all plans, that is, with all plans, you can take the IUC plan according to the need.