Team India captain and run machine Virat Kohli is celebrating his 31st birthday on 5 November. This time Virat will celebrate his birthday with his wife Anushka Sharma in neighbouring Bhutan. He celebrated his birthday in Dehradun last year. Virat married Bollywood actress Anushka Sharma in the year 2017. Virat was born on 5 November 1988 in Delhi to a Punjabi family. His father Prem Kohli was a criminal lawyer by profession, while his mother Saroj Kohli is a housewife. He is the youngest of his three siblings. Virat's elder brother is named Vikas and his elder sister Bhavna. In the current cricket world, Virat is considered the best batsman in the world. In such a situation, we know many interesting things about India's run machine on Virat Kohli's birthday.
Virat lifted the bat at a very young age

According to the Kohli family, when Virat Kohli was just three years old. He waved it with a bat in his hand and asked his father to bowl to him. Virat grew up in the national capital. He did his schooling from Vishal Bharti Public School. A cricket academy opened in West Delhi in 1998, when Virat was only 9 years old. He became the first trainee cricketer to be a part of this cricket academy. His love and passion for cricket were such that he did not pursue further studies after 12th standard. Today Virat is one of the most popular and fastest run-scorers in the cricket world.

Kohli made the Under-19 World Cup champions

Virat Kohli won the Under-19 World Cup to India in 2008 under his captaincy. He performed brilliantly in the tournament as a captain and player. This year, Virat got a chance to play in senior team India. Since then, he has not looked back and touched the pinnacle of success year after year. Virat Kohli started his ODI career against Sri Lanka on August 18, 2008, and made his Test debut against West Indies on June 20, 2011. His T20 international career began on 12 June 2010 against Zimbabwe in Harare. They have not proved very successful in this format yet. Virat completed his 10,000 ODI runs in the ODI against the West Indies last year.

Virat Kohli has made many records in his 11-year cricket career so far. He held the record for fastest 10 thousand runs in ODIs last year. Virat registered this special achievement, leaving behind the God of cricket Sachin Tendulkar. Before him, Tendulkar touched the 10,000-run mark in the fastest 259 innings. Virat took this record to his name in 205 innings.

International cricket career has been so far

Talking about Virat Kohli's cricket career so far, he has scored 11,520 runs in 230 innings with 43 centuries and 54 fifties, playing 239 ODIs. His highest score in ODIs is 183 runs and he has not been 39 times. He has an average of over 60 in this format. Talking about Test cricket, Virat has so far scored 7066 runs with the help of 26 centuries and 22 fifties, playing 139 innings of 82 Test matches. His highest score in the Test is 254 not out.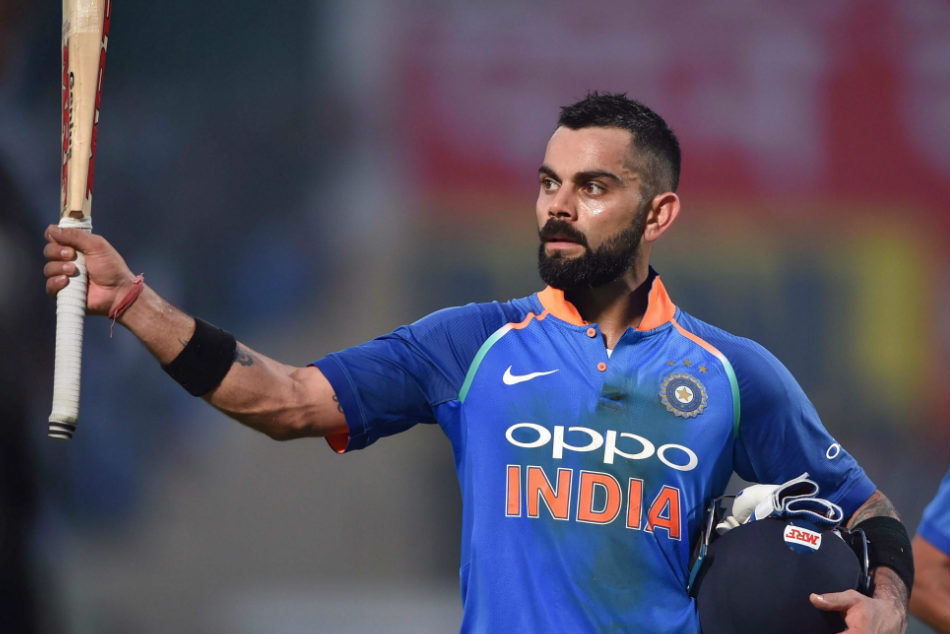 Virat Kohli has played 72 T20 Internationals for Team India so far. In which he has scored 2450 runs with the help of 22 half-centuries. His highest score in this format is 90 not out. He wears the number 18 jersey that his father died on December 18, 2006. He won the Under-19 World Cup under his captaincy with the number 18 jersey. On December 11, 2017, Virat and Anushka got married in a city in Italy.