Mehndi is considered to be a symbol of the beauty of women, as well as marriage, festivals etc. It is considered to be auspicious if women apply mehndi on special functions. Right now the festival of Rakshabandhan is near and women on this occasion would like to apply Mehndi's latest henna designs. So today we have brought some latest mehndi designs.

Latest Mehndi Designs
1. If you want to apply beautiful designs, then both of these beautiful mehndi designs is going to be a perfect choice for you. The first mehndi design is made of flower-leaves and the second is from the alphabet. You can design the first letter or alphabet of your name in this Mehndi designs.
2. Such unique mehndi designs are very much liked by girls nowadays. In the first part of the picture, the designs of the feathers are made in the hands and in the second the designs of the leaves are made.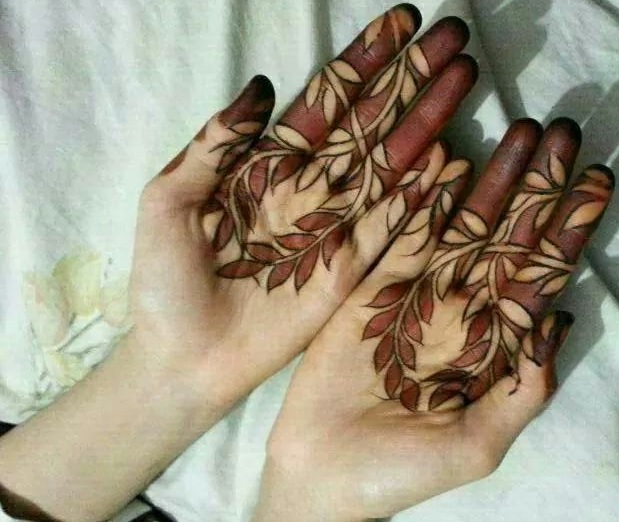 . Most women wear henna on their feet during the marriage, but some women also apply on the occasion of festivals like Raksha Bandhan. Both of these Mehndi Designs will steal your heart.
4. Both Mehdi Designs are very attractive. By applying these designs on the occasion of Rakshabandhan, you can get a beautiful look like the moon.