Pradeep was born with the gift of insight and was a highly sensitive and intuitive child. These were gifts his family didn't completely understand and so Pradeep grew up ignoring the call of the divine, to lead a conventional life.
Born and raised in Gujrat, his path took him to Dubai where he was drawn to various courses and it was these courses that reignited the divine spark within him. Pradeep quickly rediscovered his intense psychic gifts and healing abilities. He realized that he was able to heal people with touch and intention and could easily connect with the karmic patterns that were holding them back in their lives.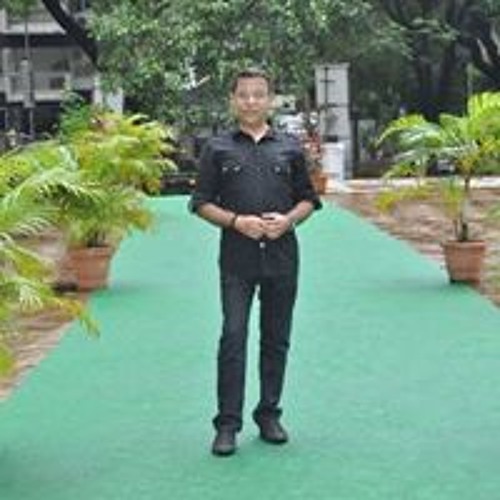 Pradeep spent 27 years in Dubai working, raising a family and simultaneously deepening his psychic gifts. And then in 2012, the Masters he is divinely guided by nudged him to move on. He believes that life is like a river that keeps flowing and must keep flowing in order to avoid stagnation and so, the next part of his journey landed him in Africa where he set up a healing center in Benin (West Africa) at the invitation of a friend. Benin is where Pradeep spent most of his time doing Karmic Healings and Psychic Attack Removals which are widely prevalent in African cultures. Pradeep came to be known and acknowledged for his work in Benin and his name became synonymous with healings in that part of the world.
However, this time the calling came to move back to his roots and Pradeep decided to move to India. Pradeep currently lives and works in Mumbai and his healing work is quickly spreading its wings in this busy city. Mumbai, at his space where all kinds of healing modalities are offered and taught.
Pradeep himself specializes in Karmic Healing were through his psychic gifts he is able to pinpoint the karmas that are affecting a persons' growth – material or spiritual. He then uses several healing techniques to clear away karmic blockages. A few of the popular techniques he has trained himself to use with flair are – Hypnotherapy, Past Life Regression, ThetaHealing, Energy and Face Reading, Aura, and Chakra Reading and Cleansing.

Pradeep channels the highest wisdom in his healings and is a conduit of The Divine Mother when he works with his clients. He is in direct contact with several Masters (alive and in the other realms), who guides him in his purpose of bringing ease and well-being into peoples' lives.
A healing session with Pradeep will enable you to identify and heal your karmic blocks so that you can live the joyous life of your dreams. He also offers workshops that enable people to open up to their own divine intuition so that they can live an aware and awakened life. He not only takes Workshops in MUMBAI but travels around the world for his workshops mainly to Panama and the US. Lots of People have been benefited regardless of their religion as Pradeep believes in one Religion and that is HUMANITY.So all are Welcome from every Sphere of different Religions and feel the Change INSIDE OUT. That also includes special Courses for Kids to help them build their confidence and work on their fear factor. He also has Groomed Many Actors n Models and makes them FEEL Good from within not just LOOK Good. Come and Experience complete Makeover INSIDE OUT with Pradeep.