Manisha Koirala has given many hit films in Bollywood. She was recently seen in the film 'Sanju'. He played the role of Sanjay Dutt's mother Nargis Dutt in this film. Manisha made a comeback to Bollywood from this film after a long time. Manisha had distanced herself from films because she had cancer. He was treated for a long time.
Recently, Manisha has shared a picture of herself during the treatment of cancer on social media which went viral as soon as it got updated. Fans cannot believe that Manisha was so ill at some point. She is thankful to have a second life. The picture shared by Manisha has two photos. In the first photo, she is seen on the bed in the hospital.
At the same time, in the second photo, she is surrounded by snow-capped mountains. Sharing the photo, Manisha wrote, 'I will be forever grateful to Zindagi for this second opportunity. Good morning friends… This is a wonderful life and the chance to live cool and healthy '. After emerging from this deadly disease, Manisha shared the struggle with everyone.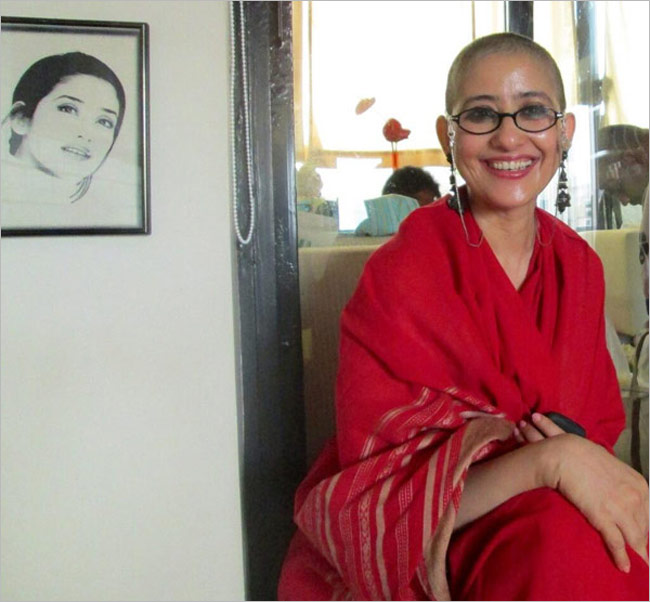 After this, she also wrote the book 'Healed: How Cancer Gave Me A New Life' with her memories. In this book, she has written about the treatment in America and her return to life after that. Recently, she called cancer her life as a gift.
She had said, 'I think cancer came as a gift in my life. I got better at seeing others and my mind cleared. Let us tell you that Manisha does not have any film at the moment but she is connected to her fans through social media.