It is said that there are 7 people with the same face in the world. So far, you may not believe this theory, but by seeing pictures of these two sisters who look like famous Hollywood celebrities, you will believe it.
These two sisters are exact copies of Hollywood sensation Kim Kardashian and her half-sister Kylie Jenner. Sonia and Faija Ali are residents of Dubai. Both sisters are makeup artists and fashion bloggers. Due to the appearance of Kim and Kylie, both have become quite famous on the Internet.
People often sit on the sidelines to understand Kim and Kylie, but what to do, what they get so much. Both sisters say that she and her family do not look like Kim and Kylie at all. But when the two go out, people often find them to be Kim and Kylie. People also go to them and ask for Selfies and autographs.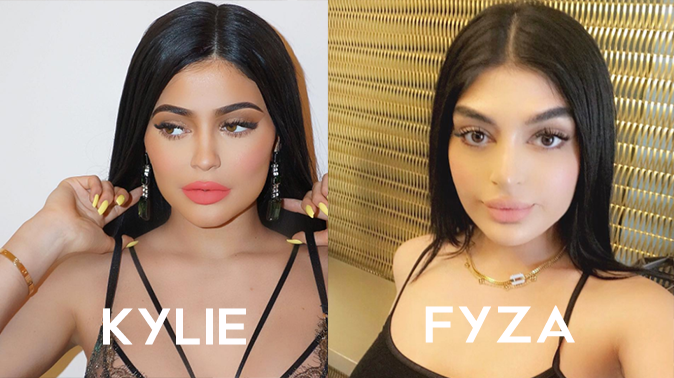 Not only this, but big brands of clothes have also invited them to advertise with them. By the way, these two sisters are no less famous than Kim and Kylie. Both have more than 6.5 lakh followers on social media.