The power that PM Narendra Modi showed in the city of Houston, USA was historic. The whole world today considers India as iron. Over 50,000 people visited the NRG Stadium and heard the speech of PM Narendra Modi and US President Donald Trump. Through 'Howdy Modi' show, Modi and Trump have set a new example of friendship. The two leaders also called for fighting together against terrorism. During the program, Trump and Modi shook hands, hugged and also shared some of their friendship with each other.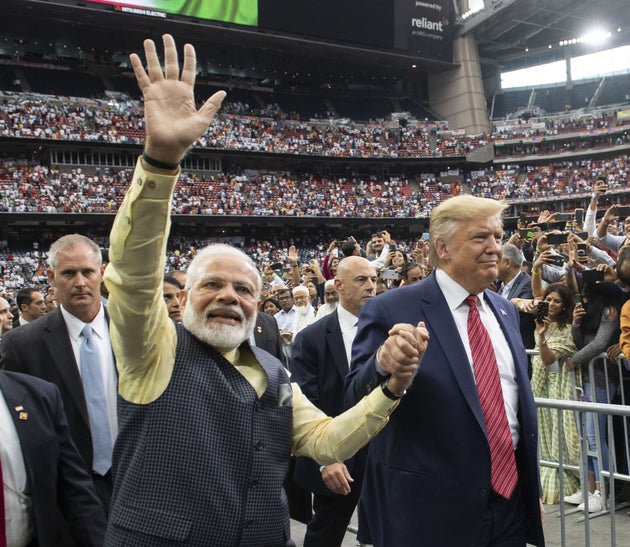 US MP's big statement

In a speech to welcome PM Modi, an American MP, Steni H Hoyer, mentioned Mahatma Gandhi and Jawaharlal Nehru. He said, "India, like America, prides itself on its traditions. So that India can defend its future and Mahatma Gandhi's teachings and Jawaharlal Nehru's vision of making India a secular democracy and where every The person and his human rights should be respected. " When the American MP was giving his speech, PM Modi was standing with him at that time.
People said - Modi ji response was …

People reacted fiercely to the statement of the American MP. One user on Twitter wrote, "Steni Hoyer says that India should be proud of the legacy of Jawaharlal Nehru and Mahatma Gandhi. It was Nehru's thinking that today India has become the world's largest democracy and with America, Such a better relationship was formed. Modi Ji's response was worth watching at that time. "