Prime Minister Narendra Modi attack against the politics on Kashmir issue. Said- Foreign leaders are getting a chance to speak through the statements of opposition leaders. There is a need to identify such people. PM Narendra Modi also strongly attacked Sharad Pawar ...
In Nashik, Maharashtra, PM Narendra Modi mentioned Kashmir

Prime Minister Narendra Modi surrounded the opposition in Nashik on the occasion of the conclusion of the Maha Mandate Yatra of Maharashtra Chief Minister Devendra Fadnavis. He said that we have fulfilled what we had promised during the Lok Sabha elections 2019. We have tried to bring a new dawn in Kashmir by removing Article 370. Earlier we used to say - Kashmir is ours. Now we are giving a new slogan - New Kashmir is to be made. Now Jammu and Kashmir will develop. A wave of development will arise in the valley. We all have to make Kashmir heaven again. Have to overcome 40 years of suffering.
A huge crowd gathered in PM Narendra Modi's rally

Prime Minister Narendra Modi has given momentum to the Bharatiya Janata Party's assembly election campaign in the state. On this occasion, he said that we can understand the situation of the Congress, but Sharad Pawar too has started feeling cute. The statements of such people are causing the neighbouring country to attack India. PM Modi said that AAP should be Khilafat against BJP. Speak against the Narendra Modi government. Speak against the Devendra Fadnavis government. But, keep the national interest separate from politics.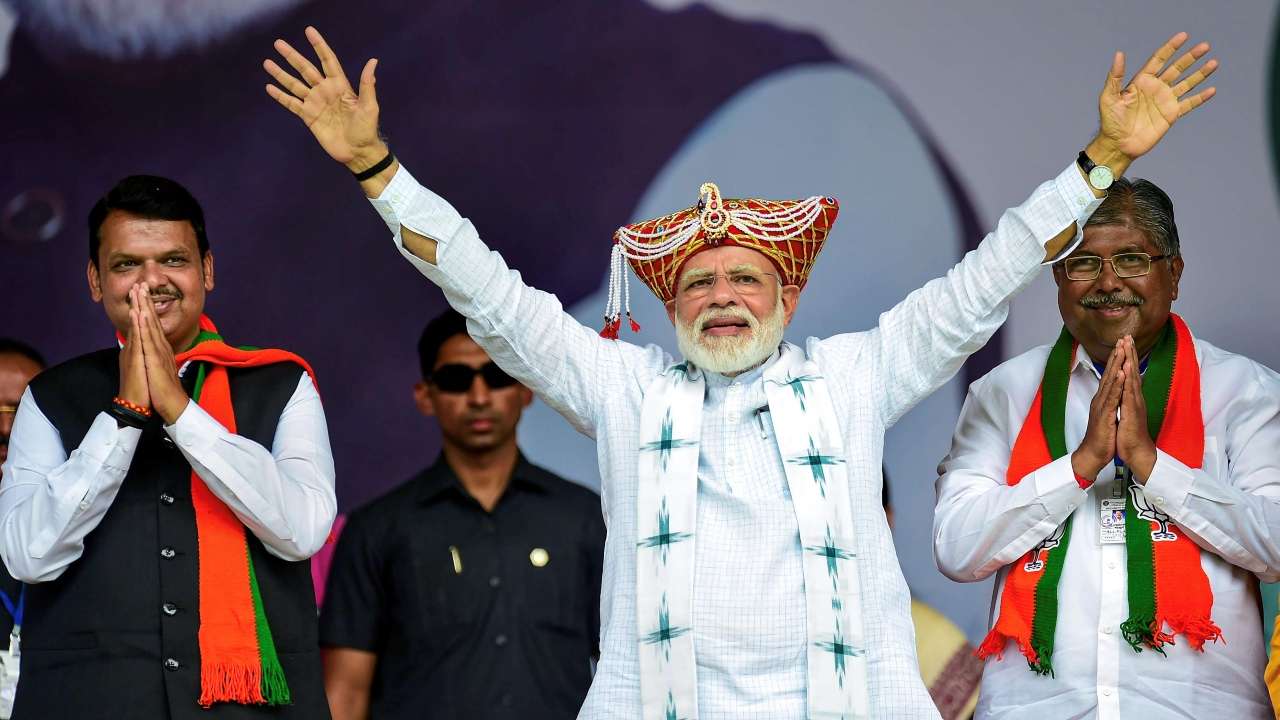 PM Narendra Modi addressed the closing ceremony of the Maha Janadesh Yatra

PM Narendra Modi said that some elements in the valley are trying to spoil the atmosphere. Their efforts will be thwarted. Our government has decided that the valley has to be given a redesign. This is the wish of every countryman on the path of Kashmir development. All of us countrymen will work together to make Kashmir a paradise on earth. PM Narendra Modi said that we have taken many tough steps to protect the country. Rafale aircraft to be delivered to India soon. This will increase the air capacity of the country. We have to make the country strong and powerful.