After the removal of Article 370 in Kashmir's Anantnag, a major operation of the army and security forces went on. In this operation, there is a notice of the downfall of Hajbul Mujahideen's top commander, Nasir Chadru. This is considered to be a great success for the army and security forces ...
Major action has been taken against the terrorists in Jammu and Kashmir. Three militants were killed in an encounter with security forces in South Kashmir's Anantnag in the early hours of Wednesday. Police were informed of the presence of militants in Pajalpora area of ​​Bijbehara. The security forces then launched a night-long search operation. The terrorists were hiding in a house, they were asked to surrender, but when they refused, the soldiers blew up the house.
According to police, the three terrorists killed in the encounter were related to Hizbul Mujahideen. Nasir Chadru was one of the Hizbul commanders. The remaining two are named Javed Farooq and Akkub Ahmed. They have got a huge amount of weapons and ammunition. Telecom services were banned in the state after Article 370 was removed from Jammu and Kashmir. 70 days later, on Monday, the postpaid mobile service has started in the valley. After this, this is the first encounter of security forces with the terrorists in the valley.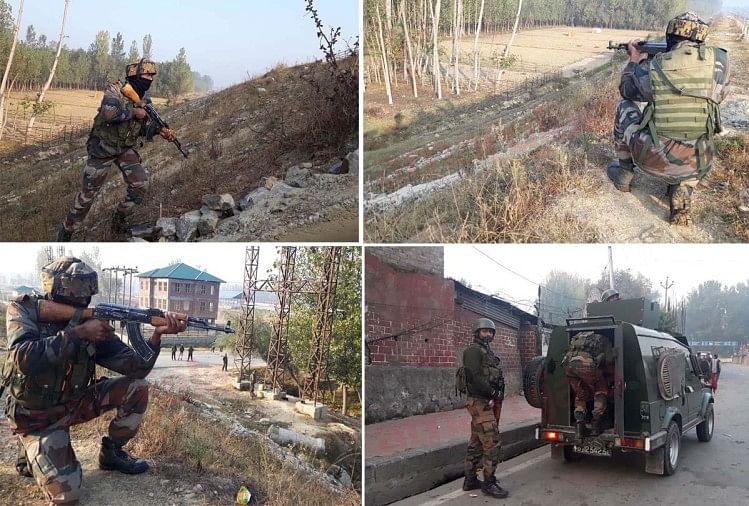 On the other hand, a person was shot dead by terrorists in Pulwama district of Kashmir. A senior police officer said that the deceased was a native of Chhattisgarh and had come to Kashmir a few days ago to work. Thus, once again the campaign against terror has started in Kashmir. Through this type of operation, the terrorists present in the valley are being controlled. There is a clear indication of this action that even after the removal of Article 370, the Army's operation all out continues.