Hyderabad
The case of rape and ruthless killing of an animal doctor in Hyderabad's Shadnagar has taken a shocking turn. On Friday morning, the four accused in the case were killed by the police in an encounter. According to the information received so far, the police had taken these accused on the spot for investigation. The four tried to escape from there, on which the police piled them there. Senior police officers have reached the spot.
Highlights
>>Four accused in Hyderabad case killed in a police encounter
>>Police took the spot to re-create the crime scene
>>During the investigation, the victims were shot while trying to escape.
>>Shiva, Naveen, Arif and Keshavulu were on police remand
>>There was resentment across the country, there was a demand for hanging
Try to run
Explain that in the case of rape and murder of an animal doctor in Hyderabad Shadnagar, the police had kept the four accused Shiva, Naveen, Keshavulu and Mohammad Arif in police remand. It is being told that the police had taken the four under investigation to the flyover where they set the victim on fire. The crime scene was being recast there. Meanwhile, all four tried to run away.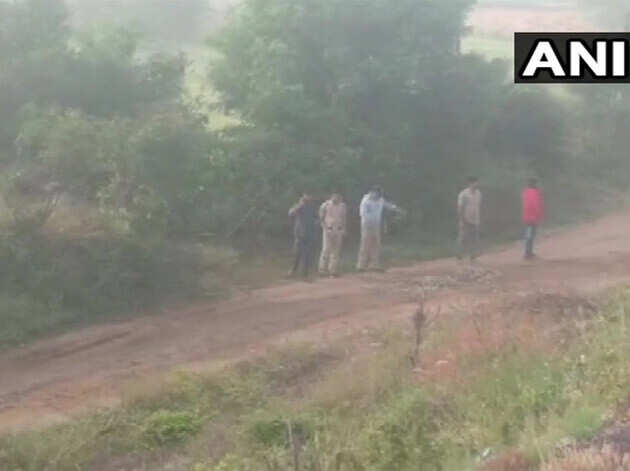 Encounter pile
On this, the police reacted and opened fire and piled all the four into the encounter. According to media reports, the police commissioner has confirmed this. Let me tell you that since this scandal, there was a boil all over the country and the demand for hanging all four was rising. Where these accused were taken, they burnt the dead body after killing the doctor after the rape.
Hunt made under the pretext of help
Please tell that on the night of November 27, the 27-year-old veterinarian made these poor people a victim of their humanity. Drinking alcohol, the accused had seen the doctor parked in Scooty and had made an audacious plan. Scooty exhaled, first pretending to help and then snatching the mobile.
After this, the four accused alternated with the doctor in turn and strangled him to death. They did not stop here. After the murder, the body was put in a truck and thrown under an overbridge, about 25 km from the toll booth, and then sprayed petrol-diesel and set it on fire. In the morning, a milk seller informed the police after seeing the burnt corpse, after which it came to know about this hagiography.