Will these Bollywood syllables be a part of Man vs Wild?

Man vs. Wild, the show by TV presenter Bear Grylls, is quite popular worldwide. Last year, Prime Minister Narendra Modi participated in this show and that episode was well-liked. Now, Indian cinema superstar, Rajinikanth is also going to participate in the show. Here we are going to tell about some Bollywood syllabus who if they reach the show of Grylls, then fans will love that episode ...
Rajinikanth will be a part of the show
It is being told that Rajinikanth's episode will be shot in Bandipur Tiger Reserve, Karnataka. Fans are eagerly waiting for this. See in the next slides, Kinn Bollywood Syllabus 'Grylls' show can be interesting in the episode ...
Amitabh Bachchan
Amitabh Bachchan, the great hero of the century, has reached the stage where nothing is left of him anymore! He is still doing films even today and is also one of the most active actors on social media. He writes blogs till late at night and also records songs in the early morning. It is also well known how much he loves animals. This was the reason that he has also been made the brand ambassador of Gir Wild Life Sanctuary in Gujarat. He also shot for Ads with the lions there. In such a situation, if he participates in the show of Bayer Grylls, it will be very fun to watch.
Akshay Kumar
Akshay is called Bollywood player Kumar. He is an inspiration for a healthy lifestyle and fitness for a lot of people. Not only this, he is considered one of the best action heroes of the industry. Their breathtaking stunts are done with the perfection that anyone can become their fan. Looking at Akshay's lifestyle, it can be said that if he is a part of the show then it will be quite interesting to see how he takes the challenge in the jungle.
Shahrukh Khan
Shah Rukh Khan ... known worldwide as the 'King of Romance', is one of the hardest working actors in Bollywood. Apart from films, he also participates in many different national and international events. His fan following is believed by the whole world. His videos are increasingly viral on different platforms of social media. Not only this, Shahrukh has accepted all kinds of challenges so far and this is visible in his film records. In such a situation, his energy, his attitude will be worth seeing in Grylls' show.
Ranveer Singh
Ranveer Singh is famous for his energy. He is very active and this thing is also seen in his films and social media life. From staging at award functions to his presence at different events, he is everywhere concealed by his style. His fans like it a lot. Since Bayer Grylls himself is quite energetic, if he gets along with Ranveer, then the combo of double energy will be no less than a treat for the audience.
Hrithik Roshan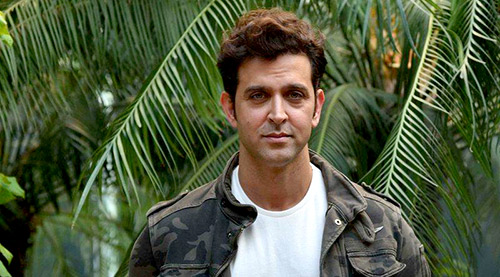 If the Greek God Hrithik Roshan of Bollywood also reaches this show, then this episode can reach the top in TRP ratings. The reason for this is that Hrithik has a lot of fan following all over the world and when he is seen doing challenges in the jungle, it will be a very different experience for the fans. Anyway, by looking at the way he performs his transformation for Rolls, it can be said that he can be Man vs Wild Perfect Choice.