It has often been seen that the son or daughter of an actor makes a career in acting, or the children of sports players also make their careers in the field of sports. But, today we are going to tell you about such a Bollywood superstar who inherited both cricket and film world. But, this actor made his career in the film world. We are talking about the Indian cricketer Mansoor Ali Khan Pataudi and his actress wife Sharmila Tagore and their son who is one of the successful actors of Bollywood Saif Ali Khan.
Saif Ali khan's family was highly respected in the cricket world and the film world by the marriage of both. However, his son Saif Ali Khan chose the film field of mother Sharmila Tagore, where she made her career as an actor. Saif Ali Khan could have become a better cricketer if he wanted. He could carry the father's legacy forward. Who could find a better father the coach to learn the tricks of cricket? However, father Mansoor Ali did not object to his decision to leave for films. If Saif wanted to, he could also become a part of the Indian cricket team under the influence of his father. However, he could not handle his father's legacy, and today cricket has become a legacy in his family which no one has to carry forward.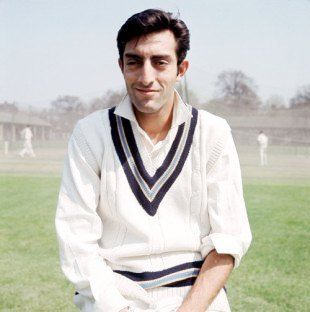 Saif Ali Khan falls in the category of Bollywood's big star. Saif Ali Khan first married Amrita Singh, ten years older than herself. Amrita and Saif have two children, Ibrahim and Sara. After the divorce of Amrita and Saif, Saif is married to Bollywood actress and Raj Kapoor's granddaughter Kareena Kapoor. They both have a son, Timur. Saif's daughter Sara has also ventured into films. Sara made her Bollywood debut with Kedarnath. While she also made many headlines from the movie Simba.