Bollywood's Desi Girl Priyanka Chopra is making headlines these days due to her upcoming film 'Sky is Pink'. Priyanka Chopra is promoting a lot of her upcoming film these days. Priyanka Chopra was also seen giving many interviews during the promotion of the film. But in an interview, he also responded to the comment made by Salman Khan.
Priyanka Chopra was going to be seen in Salman Khan's film 'Bharat', released a few days ago. A few days before the shooting of the film, Priyanka refused to do the film, about which Salman Khan commented on her that Priyanka chose her marriage instead of movie "Bharat". Now Priyanka Chopra has replied to the same comment of Salman Khan.
After Salman Khan's comment, everyone was waiting for Priyanka Chopra's reaction. In an interview to Mumbai Mirror, when she talked to Priyanka Chopra about this, she said - I would just like to say that if a reaction was necessary on this, then you have got it. Salman khan is awesome I always admire him. He also came for me and Nick's reception. We also went to our house. I am also very close to her sister Arpita, so I do not have any problem with her.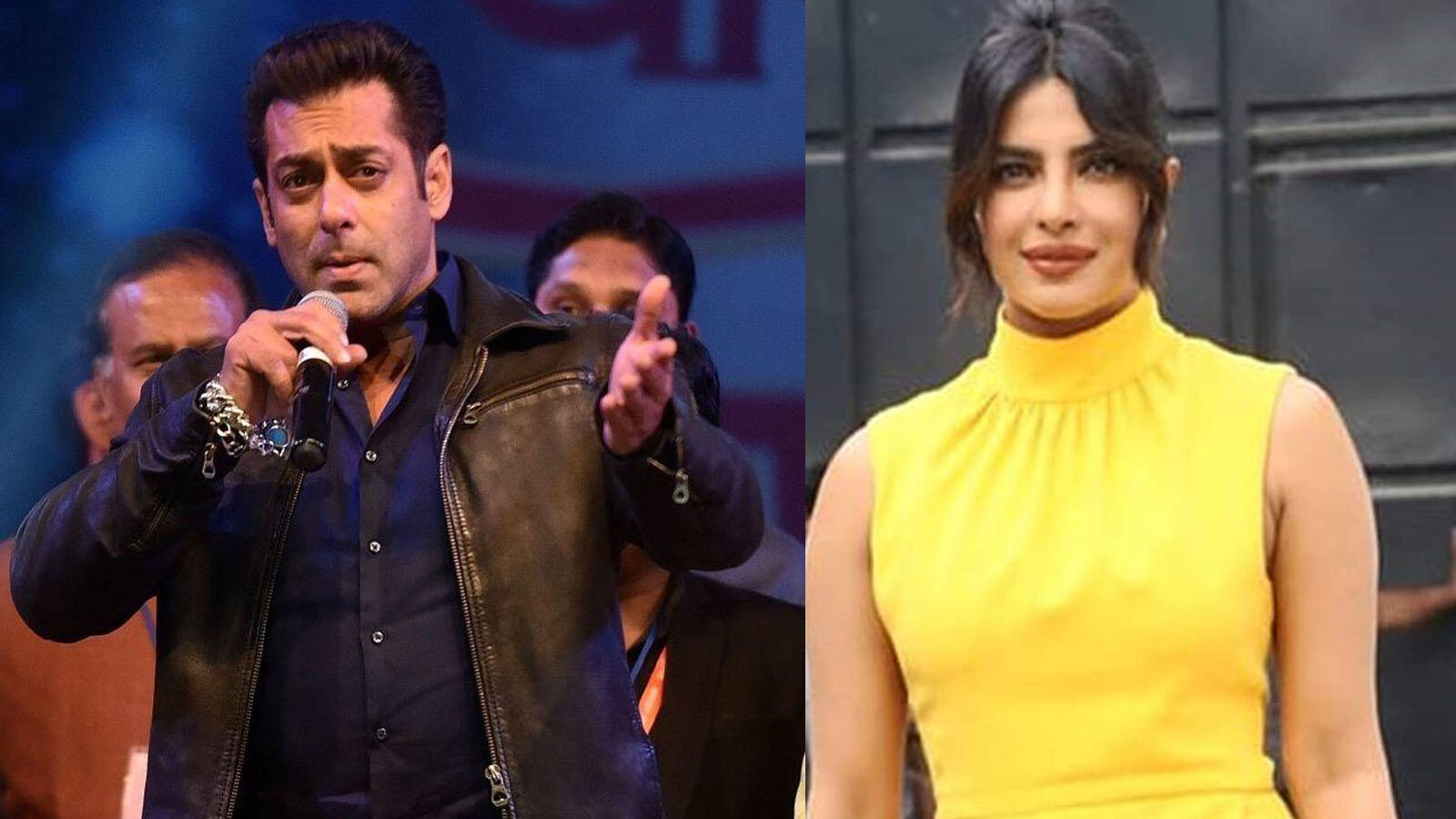 During the promotion of the film 'Bharat', Salman Khan told that Priyanka Chopra was approached for this film before Katrina Kaif but she refused before working in the film, 5 days before the shooting. Talk about the same thing, Priyanka Chopra's Sky is Pink, in this film, along with Priyanka, Farhan Akhtar and Zaira Wasim are in important roles. This film is going to hit the big screen on October 11.