Even before debuting in Bollywood, the news of the actor's affair spreads to the media. There are many Bollywood stars, who has had many girlfriends in their life. There are also some actors who, after achieving success in Bollywood, ditch on their girlfriends and started dating with the other girls. Today, we are going to tell you about some such Bollywood actors.
Sushant Singh Rajput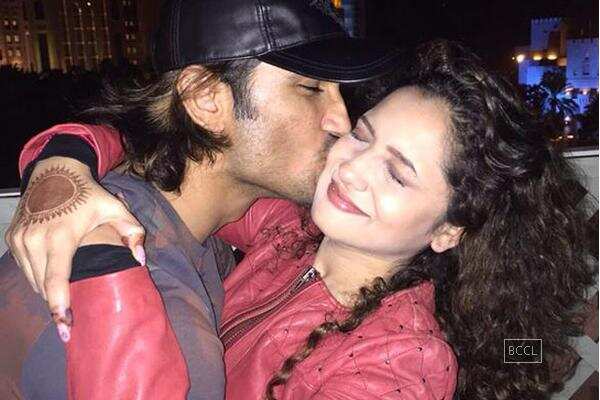 Sushant Singh Rajput is now being included in the list of Bollywood superstars. Before working in films, Sushant worked with Ankita Lokhande in the TV serial 'Pavitra Rishta'. Meanwhile, news of both the affair was also well known in the media. Only after debuting in the films, Sushant got a break from Ankita. Nowadays the news of his affair with actress Kriti Sanon Khan for the moment is quite popular in the media.
Akshay Kumar
Before debuting in films, Akshay Kumar has made a lot of strokes. In the days of Stagl, Akshay Kumar's affair was with Pooja Batra, who was a famous model and actress at that time. Pooja Batra had helped Akshay Kumar to debut in films, but after the success, Akshay Kumar left her and started dating the other actresses of Bollywood. Eventually, married actress Twinkle Khanna.
Ranveer Singh
Ranveer Singh and Anushka Sharma were in love with each other when they were to debut in Bollywood. Their love affair was the talk of the town that time, but after the success, Ranveer Singh started dating the other actresses of Bollywood and had a break with Anushka Sharma.
Salman Khan
There have been many girlfriends in Salman Khan's life too. At one point, Salman Khan was dating Bollywood actress Sangeeta Bijlani, and both of them were going to get married, but before marriage, Sangeeta had caught her with Somy Ali, and then she had broken her relation with him