West Bengal, situated in eastern India, is a land with a rich diversity. Home to different civilizations and known for its cultural diversity, West Bengal has a great history too. Bengal is mentioned in the epic Mahabharata. Thanks to its geographical location stretching from the great Himalayas to Bay of Bengal, the state has spectacular landscapes to zcaptivate your souls. Here are the top 15 destinations in West Bengal.
1. Kolkata
Kolkata, the capital of West Bengal, is the largest metropolitan city in India. This ancient city is considered to be inhabited for more than two thousand years and it is evident from its rich cultural background and diverse ethnicity. Here are some important tourist attractions in Kolkata. Howrah BridgeBelur, Math Shrine,Botanical Gardens,Victoria Hall,Mother House,Shantiniketan ,Fort William ,Eco Tourism Park,Birla Industrial And Technological Museum,Science City ,Birla Temple ,Marble Palace,Indian Museum, Bishnupur,Park Street
2. Darjeeling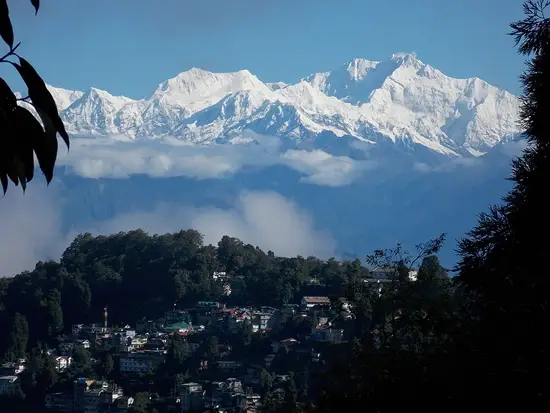 Darjeeling is the most perfect place to unwind on your holiday. Snow clad mountains, lush greenery and the stunning views of Himalayas make the place a heaven on earth. The entire land is colorful and picture perfect with green tea leaves, red rhododendrons, white magnolias, birds of different species and snow-covered peak of Kanchenjunga. Here are the top destinations in Darjeeling. Kanchenjunga,Sandakphu,Tiger Hill,Peace Pagoda,Padmaja Naidu Himalayan Zoological Park,Batasia Loop Lava,Everest Museum,Barbotey Rock Garden, Chapramari Wildlife Sanctuary,Neora National Park ,Darjeeling Toy Train Trekking, water rafting and bird watching are some of the activities you can involve yourself in on your tour to Darjeeling.
3. Bankura
Bankura is on the west of the state of West Bengal. Apart from the historic side, Bankura has an artistic face too. It has tourist attractions that boast of its historical importance and destinations that challenge you to trek and hike. Here are some leading destinations in Bankura. Biharinath Hill,Susunia Hills,Mukutmonipur Dam ,Rasmancha,Garh Darwaja,Krishna-Balaram Temple,Ganesh and Nandi Statue
4. Midnapore
The town Midnapore, also called as Medinipur, is situated in the west of Medinipur District. It is a famous pilgrim centers as it is home to some ancient temples and mosques. Having contributed many freedom fighters for independence, the land has monuments built in memory of the war heroes. Here are some attractions in Midnapore.Bahiri,Chandrakona,Jhargram,Shankarpur Beach,Dantan,Garbeta,Bargabheema Temple,Kurambera Fort ,Jora Masjid,Egra,Dandeswar Mahadev Temple,Baptist Mission Church,Keshiari
5. Siliguri
Siliguri is a picturesque location that offers spectacular views of Himalayas. It is famous for tea and timber. Thick forest on the foothills and the tea gardens offer amazing views of the land. Given below are some important tourist attractions in Siliguri. Jaldapara Wildlife Sanctuary,Chilapata Forest,Coronation Bridge,Kanchenjunga Stadium,Surya Sen Park,Isckon Temple,Shorea Forest Recreation Center,Fulbari Barrage,Sevoke, Kalijhora, Mongpong
6. Murshidabad
Murshidabad is home to various races and religions. It is located on River Bhagirathi banks. The history of the city dates back to pre-historic times. The city was at its height of glory in the past and it was Bengal's capital in before the British rulers shifted the capital to Kolkata. Given below are the important tourist places in Murshidabad. Hazarduari Palace Museum,Imambara,Wasef Manzil,Jalangi River,Nasipur Palace,Katra Mosque,Jahankosha Canon,Katgola
7. Hooghly
Hooghly is an interesting tourist destination for various reasons. It is considered sacred as it is where Sri Ramakrishna Paramahamsa and Sarada Devi stayed for many years; it has historic significance as it bears the influences of Portuguese, French and the Dutch. Here are some important tourist destinations in Hooghly. Chandannagar Museum,Srirampore,Bhadreswar,Tarakeshwar Temple,Hooghly Imambara,Hangseshwari Temple,Deer Park,Sri Ramakrishna Math,Garh Mandaran
8. Kalimpong
Kalimpong, the hill station in lower Himalayas, is situated at an altitude of 1250 meters. The view of Himalayas from Kalimpong is amazing. The tranquility of the land attracts tourists in great numbers. It is famous for traditional handicrafts, orchids and nurseries. The tourist attractions in Kalimpong include the following. Deolo Hill ,Dr. Graham's Home,Kalimpong Cactus Nursery,Pine View Nursery,Jaldhaka River Valley,Tharpa Choeling Gompa,Zong Dog Palri Fo-Brang Gompa,Tongsa Gompa
9. Kamarpukur
Kamarpukur, a village in Hooghly district, bears evidences of ancient elements. A visit to the land with ancient buildings, temples and tanks will give you an insight into its glorious past. This beautiful village is considered sacred as it was where Sri Ramakrishna Paramahamsa was born. Here Jaare some important tourist destinations in Kamarpukur. Jairambati Math,Mukundapur Temple,Yogi Shiva Temple,Gopeshwar Temple,Matri Mandir
10. Bishnupur
Bishnupur is famous for ancient temples belonging to the 15th century. Art and culture flourished here; particularly, the Malla rulers were great patronizers of paintings and music. The temples here stand proof of the rich architecture of the past. Here are some top destinations in Bishnupur.Jorebangla Temple,Rasmancha,Pancha Ratna Temple,Radha Govinda Temple,Gate of Old Fort,Keibul Lamjao National Park,Loukoipat Ecological Park,Sarbamangala Temple
11. Jalpaiguri
Jalpaiguri enjoys excellent topographical advantage that it receives many tourists who are passionate about enjoying the bliss of nature. Since it is easy to access Darjeeling and Sikkim Himalayas from here, you can find tourism flourishing here. Given below are important tourist destinations in Jalpaiguri. Dooars,Gorumara National Park,Buxa Tiger Reserve,Mendabari Fort,The Baptist Church,Panjhora River
12. Malda
Malda lies at the confluence of River Mahananda and Kalindi. Like many other places in West Bengal, this town too has its share in history. Called as English Bazaar in the past, Malda gives you a clear picture of its architectural splendor in the past. Here are the tourist destinations in Malda.Bara Sona Mosque,Dakhil Darwaza,Lattan Mosque,Adina Mosque,Firoz Minar Tomb,Maa Johura Temple,Baisgazi Wall,Eklakhi Mausoleum,Malda Museum
13. Cooch Behar
Cooch Behar, a district in Jalpaiguri, is situated in the north-eastern part of West Bengal. To its south and west lies the Indo-Bangladesh border. The land still has the rich influences of the Mughal era. It is not only famous for the ancient monuments but it is also known for huge water bodies. Here are some important destinations in Cooch Behar.Cooch Behar Palace,Chilapara Forest Range,Rasik Bil,Madan Mohan Bari,Dangar Ayee Temple
14. Birbhum
Called as the 'Land of the brave', Birbhum was a land where many brave kings ruled. The historical importance of the place is evident from the remnants of the civilizations that lived here. The land of red soil houses some of the famous tourist destinations.Shantiniketan,Dubrajpur,Hetampur,Fullara,Ballabhpur Wildlife Sanctuary,Temple of Nandikeswari,Kankali Pith
15. Barrackpore
Barrackpore, the land rich in natural beauty, is of high historical importance too. It was here where the famous Sepoy Mutiny originated. Its prominent role in freedom fight has earned Barrackpore a special place and it is frequented by tourists in great numbers. Here are the top destinations in the land. Mangal Pandey Park,Gandhi Museum,Jawaharkunja Garden,Gandhi Ghat,Bartholomew Cathedral,Indira Gandhi Water Treatment Plant,Kali Temple,Tarakeswar Temple