On 23 October 2000, a girl was born named Zaira Wasim. Currently, she is just 16 years old and her acting skills are at par as compared to other actresses of  today.
She gave her 10th board exam from St. Paul's International Academy under Jammu and Kashmir State Board of School Education.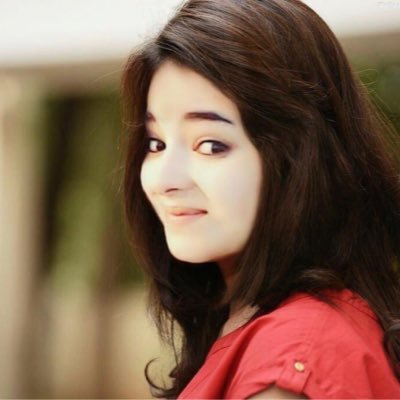 Her father's name is Zahid Wasim, who is an Executive Manager at Jammu and Kashmir Bank. Her mother Zarqa Wasim is a teacher.
Her parents were against her decision and profession of acting, but it was her principal and her aunt who convinced her parents to let her follow her dream.
She first appear  on the T.V. in a commercial that she did for a satellite television provider. She ad a shot in Gulmarg and another one for a smartphone brand in Almora, Uttarakhand.
There were 19000 girls giving the audition for the selection of Geeta Phogat in Dangal but only Zaira wasim got selected among them.
Playing guitar, reading novels and watching T.V. series, 'Game Of Thrones' are the hobbies of this cute acteress Zaira.
 She has great affection for animals, especially cats.