Rani Padmavati also known as Padmini was a legendary Indian queen in 13-14th century. The epic poem Padmavat written by Malik Muhammad Jayasi reveals her to be an exceptionally beautiful princess of Singhal Kingdom. The Chittor King, Ratan Sen married her after hearing about her beauty from the talking parrot Hiraman. She was the second wife of Ratan Sen.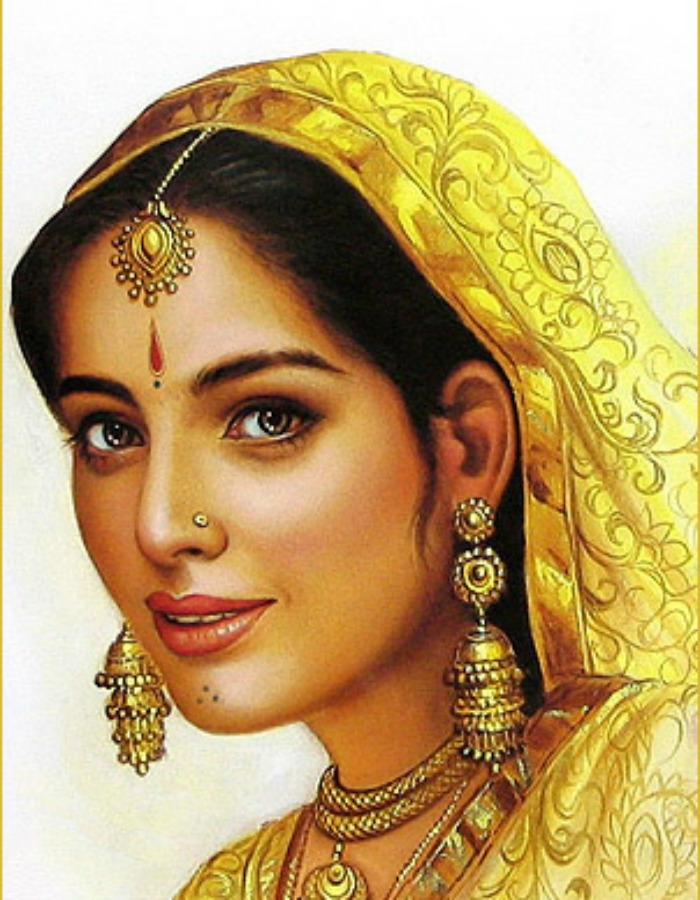 Rani Padmavati in her childhood become close friends to a talking parrot, Hiraman. When her father King Gandhrav Sen discovered about her close relationship with the parrot, he ordered to kill the parrot. But the parrot managed to fly away and was caught by a bird catcher and was sold to a Brahmin. After that King Ratan Sen purchased the parrot from the Brahmin.
Raghav Chetan was attendant of the royal court of Chittor and was banished by King Ratan Sen for fraud. He was also the person who introduced Rani Padmavati to the Sultan of Delhi, Alauddin Khilji after which he decided to meet the princess.
Alauddin Khilji kidnapped Ratan Sen to obtain Rani Padmini .When Ratan Sen refused to give away Rani Padmini, Khilji tricked Ratan Sen by a peace treaty and took him to Delhi. Later, Rani Padmini took help from King Ratan Sen's trusted feudatories and made him rescued from Delhi.
Rani Padmini was proposed by Devpal. In the meantime, when King Ratan Sen was escaping from Delhi, Devpal, the Rajput king of Kumbhalner proposed Rani Padmini for the marriage. And when Ratan Sen returned back to Chittor, he heard the news and fought with Devpal after which both Devpal and Ratan Sen killed each other.
Khilji tried to invade Chittor again. After the death of Ratan Sen, Alauddin again invaded Chittor to obtain Rani Padmavati. But he acquired nothing as Rani Padmavati committed Jauhar Pooja with several other women after losing the war.