The Singaporean government has announced that former president,92-year-old Sellapan Ramanathan (Known as S.R.Nathan) died on Monday.He had been in hospital for three weeks after suffering a stroke on July 31.
If Hollande Could Pick Any Rival in France It Would Be This Guy
The country's sixth president,Nathan was also the longest serving,staying in office for 12 years before retiring in 2011.Before his term as president,he held top positions in the public service and was high commissioner to Malaysia in 1988.Nathan was Singapore's ambassador to the U.S.between 1990 and 1996.
Following the news of his passing ,tributes started pouring in on Facebook,Twitter and Instagram.
K. Shanmugam,Singapore's minister for home affairs and minister for law,posted on Facebook,where he noted :
During his time in Ministry of Defence (Singapore), he risked his life in the Laju hijacking incident, in exchange for the safe release of Singaporean hostages.
As Ambassador to the USA under MFA, he dealt with the Michael Fay incident, firmly and diplomatically defending our point of view. His charm and toughness showed the world that we were no pushovers.
The Laju ferry hijacking incident of 1974 The Laju ferry hijacking incident of 1974 involved four armed men attacking the Shell oil refinery on Singapore's Bukom Island, before taking five crew members of the Laju ferryboat hostage.
Nathan, then the director of security and intelligence at the Ministry of Defence, accompanied a term to negotiate with the terrorists who eventually freed the hostages after several days.
Singapore's Prime Minister Lee Hsien Loong changed his profile picture from a smiling one to a sombre portrait, and posted a tribute where he called Nathan a "true son of Singapore."
The government's official tribute page to Nathan quickly attracted over 7,000 likes on Facebook in the 12 hours since it's been up. The page has posted several pictures of Nathan as a young man.
The New Zealand High Commissioner to Singapore, Jonathan Austin, tweeted a photo of him and Nathan greeting each other in the Maori tradition of rubbing each other's noses.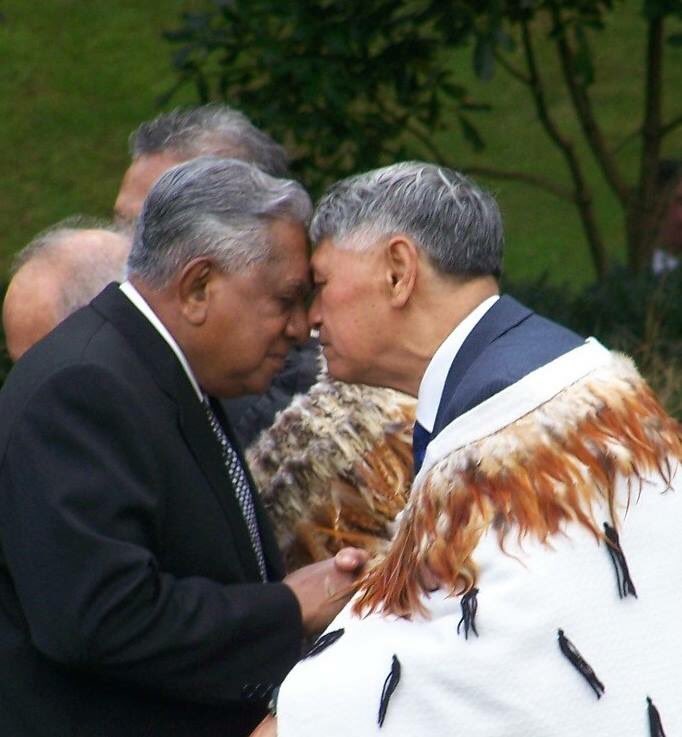 The public have started leaving notes on Nathan page,and also in person at the condolence boards set up outside the Istana official residence.
For more latest hindi news click here