New Delhi: Telugu Titans team on Thursday thrashes Dabang Delhi team with a 44-22 win over in the Inter Zone clash of the Vivo Pro Kabaddi League 2017 at the capital New Delhi. Telugu Titans star player Rahul Chaudhri concluded with 16 wining points for the team.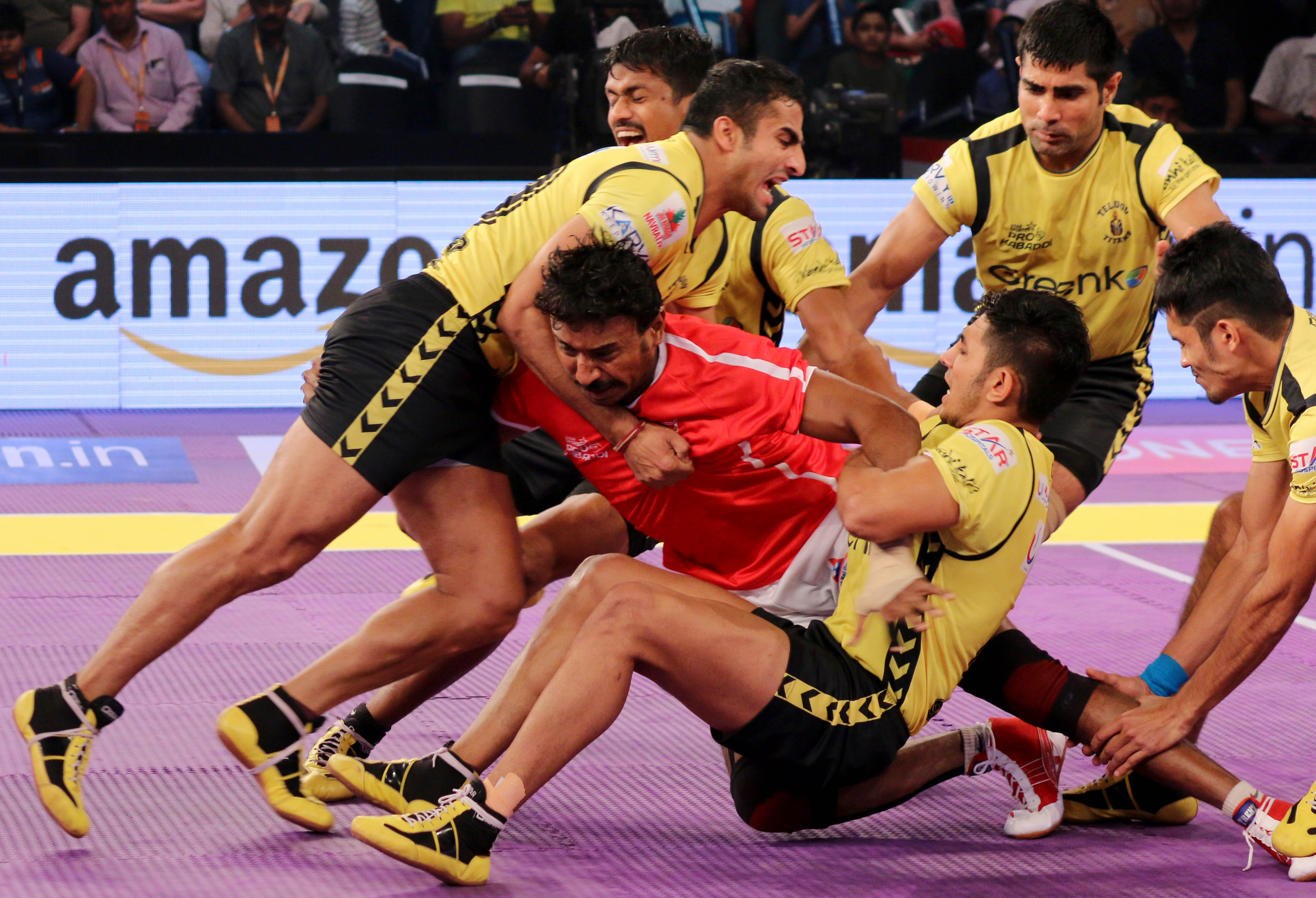 Indian Women Cricket Captain Mithali Raj Features On BBC's List Of Powerful Women
Dabang Delhi also performed well but fail to defeat the opponent. Dabang Delhi's player Abolfazl scored 7 points for the team but his efforts gone in vain. With the Thursday's defeat now the Dabang Delhi team with 31 points from 18 games positioned at the bottom of the table in Zone A.
On the other hand Delhi's rival Telugu Titans team now placed fourth in Zone B with 43 points from 19 games. Titan's Rahul Chaudhari and Nilesh Salunke scored 4 points and led team 4-0 following 2 minutes.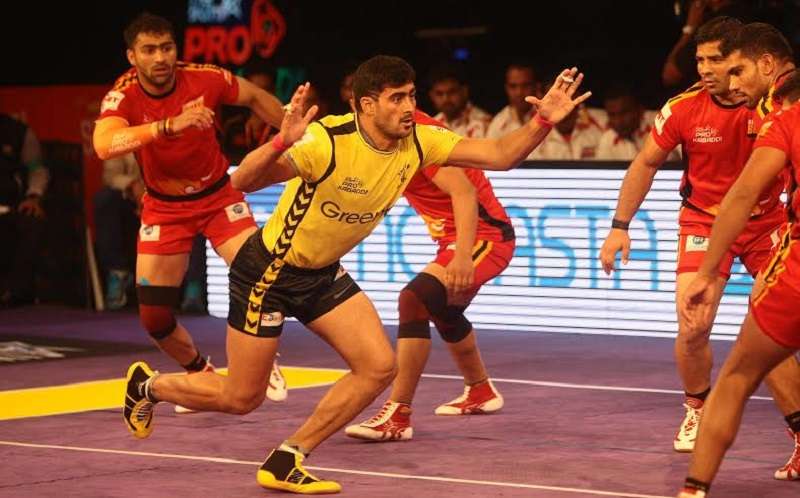 Dabang Delhi scored three points in two minutes as they tracked 3-5 following five minutes. Mohsen of Titan's raid and scored 2 points for the team and led by 7-3 points in the 7 minute. Abolfazl of Delhi also raid and scored 2 points for the team and led by 5-9 points in the 7 minute.
Ind vs Aus: David Warner made century in his 100th match
Nilesh Salunke raid and scored 5 points for Telugu Titans in the first half and Rahul Chaudhari contributed four points. With Meraj Sheykh and Rohit Baliyan having an off night, Dabang Delhi couldn't score more points. Telugu Titans inflicted an all out in the 38th moment and Rahul Chaudhari tailed it with a 4 raid points toward to led by 38-21.