Ingredients:
Refined flour (maida) ½ cup + fo
Butter for greasing
Eggs 5
Castor sugar (caster sugar) 1/2 cup
Vanilla essence 1 teaspoon
Salt a pinch
Edible red colour a few drops
Icing sugar as required
Blueberry jam for spread
Corn Pakoda Recipe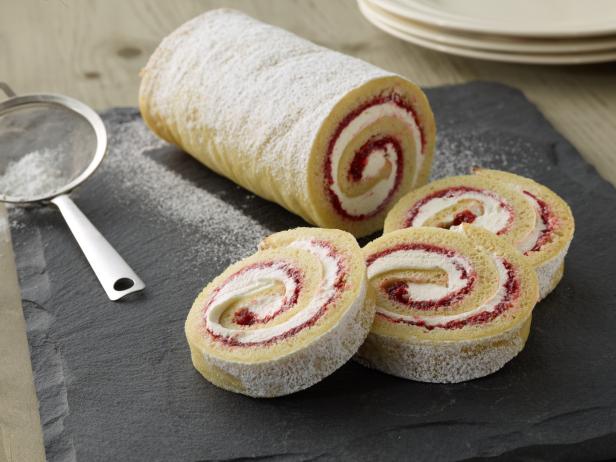 Method:
Preheat oven at 180º C. Draw heart shapes on a parchment paper and line a baking tray with it. Cover with another parchment paper, grease with some butter and dust some flour.
Separate egg yolks from egg whites and place in different bowls.
Add one-fourth cup + two tablespoons castor sugar and vanilla essence to egg yolks and whisk using an electric beater till ribbon consistency is achieved. Add flour and whisk well.
Whisk egg whites till light and fluffy. Add remaining castor sugar gradually and whisk till stiff peaks are formed.
Add egg white mixture gradually to egg yolk mixture and fold gently. Add salt and fold well.
Transfer one-fourth of mixture in another bowl, reserving the remaining. Add edible red colour and mix well.
Fill a piping bag with the prepared red mixture and pipe out on heart shapes. Place the baking tray in preheated oven and bake for five minutes. Remove from oven and spread the reserved mixture on top.
Place the baking tray again in preheated oven and bake for eight to ten minutes.
Remove from heat and cool. Sift some icing sugar on top and cover it with another parchment paper.
Flip the sponge, demould and discard the parchment paper with heart shape and the plain parchment paper. Roll into a log.
Open the roll, spread some blueberry jam on top and roll again. Wrap the log with a parchment paper and refrigerate for thirty minutes.
Unwrap, slice and serve.
Source: http://www.sanjeevkapoor.com/Recipe/Love-Swiss-Roll.html