Ingredients:
100 gm spaghetti
8-10 cloves garlic, sliced
1/2 tsp chilli flakes
10 gm salt
1 Tbsp olive oil
Some dried herbs, optional
Apricot Ice Cream Recipe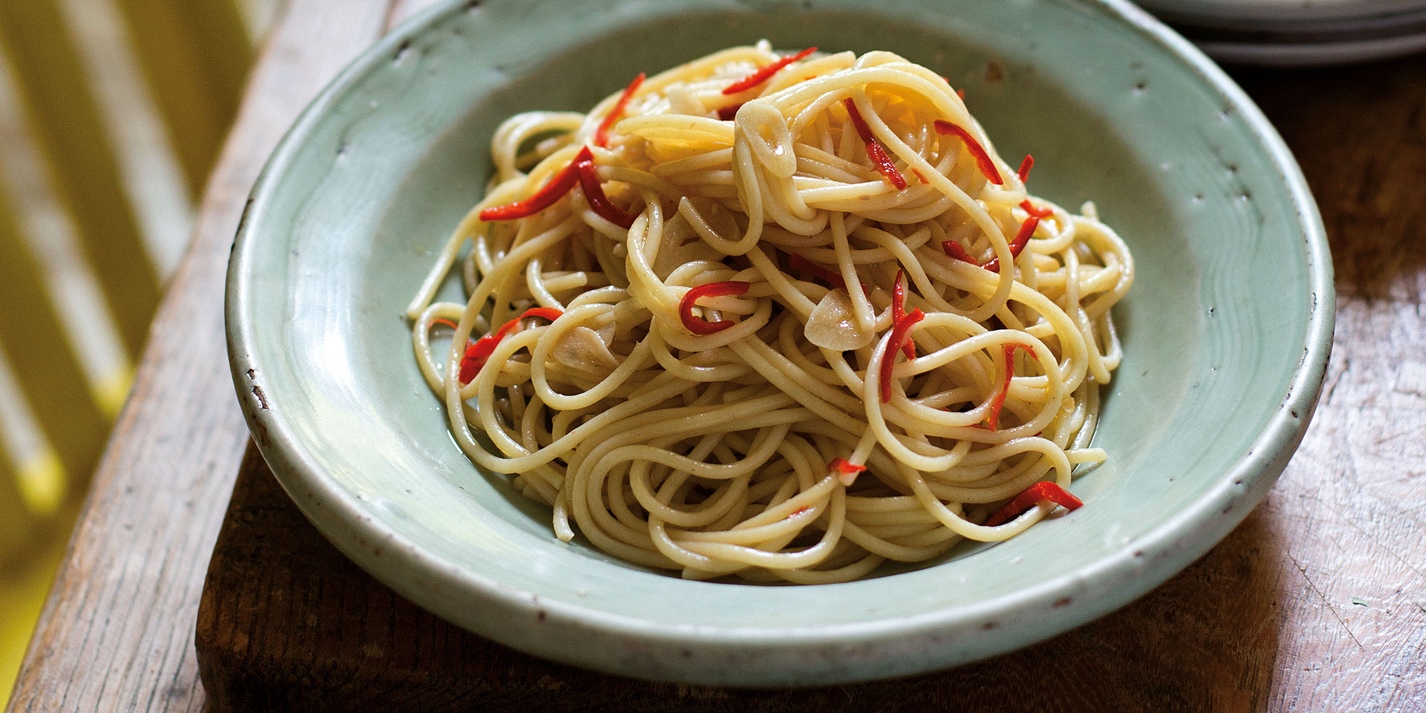 Method:
Boil the spaghetti in a liter of water with some salt.
Saute the garlic in some extra virgin olive oil.
Add the chilli flakes.
Quickly put in the spaghetti with a little bit of the cooking water.
Just toss once or twice, lightly saute.
Source: NDTV