AJMER:  Criminal Anandpal Singh's brother Rupender Pal Singh Aka Vicky,  attacked on the officer of the Special Operations Group (SOG) of Rajasthan on Tuesday within the jail of Ajmer.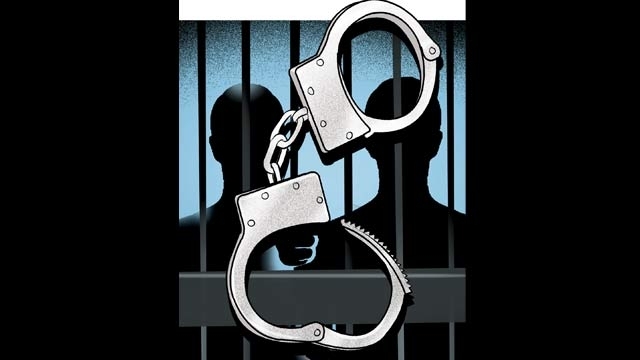 Jaipur: Cops detained Indigo pilot, air hostess after getting into clashes…
In June, Gangster Anandpal Singh lost his lives during the attack. Later, cops sent the officer for medical test and also filed a case against criminal Vicky.
Several famous inspectors including Surya Veer Singh reached to the jail of Ajmer to shift Vicky to Jaipur. During that time, the SOG was finishing the paper work and Vicky targeted him from back.  Despite of the lot of efforts by Jail security police, he couldn't able to save his life.
After the attack, the ambulance took SOG Inspector Surya Veer to JLN Hospital for treatment.
"When we got information, we immediately sent a team from Civil Lines and even the superintendent of police went inside the jail to investigate the matter," affirmed Malini Agarwal, inspector general of police from Ajmer.
Jaipur: 10-yr-old minor girl sexually assaulted by shop owner, arrested
Vicky has committed assassination of various people. Moreover, he was indulged in burglary and extortion issues. The cops detained him from  Sirsa town of Haryana in 2016 as he was involved in murder case.