SIRSA, HARYANA: After Gurmeet Ram Rahim SIngh's arrest, the violence in Sirsa and other cities continues at Ram Rahim Singh's Dera Sacha Sauda headquarters. Nearly 30,000 supporters of Ram Rahim are supposed to be within the 1000-acre campus and they rebuff to come out. As per the reports, the police forces and the army personnel have made a around the headquarters and nearby towns in Punjab. On Friday, Ram Rahim's supporters had gone on a run riot on Friday after he was arrested in a 15-year-old rape case. On 28 August, he will be sent to jail in Rohtak where several paramilitary forces are being enforced.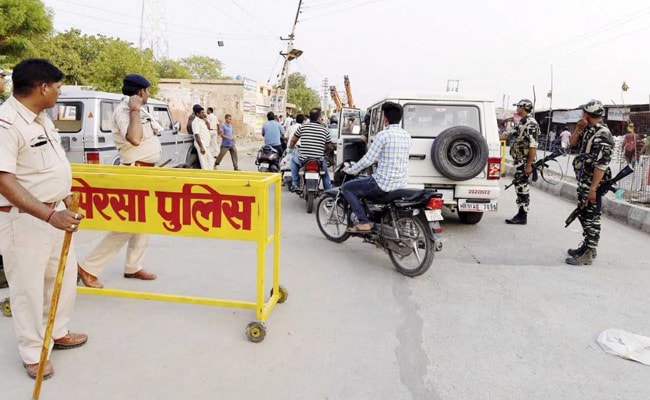 Kashmir: Eight policemen, 2 terrorists killed in Pulwama fidayeen attack
Check the top updates:
The Army affirmed its armed forces have no instructions yet to reach the Dera campus in Sirsa. Though, they have ended frequent statements on loudspeakers, directing the people to appear. The police forces have made an attempt to start channels of communication with the prisoners indoors. On Sunday,  a media van was attacked in the firing.
The officials in Punjab investigated on Saturday and cleaned all 98 campuses of Sirsa recognized as Naam Charcha Ghars, Punjab Chief Minister Amarinder Singh stated.
Security forces found sticks, rods and other materials from the spot during the search operation. The cops recovered two AK-47s and a pistol.
"Gurmeet Ram Rahim's bodyguards sought to take him in his car, however as he was arrested, we stated he will be taken in the police car," Haryana police chief BS Sandhu stated. "We detained the bodyguards who behaved badly," it added.
Ram Rahim, 50, who has been arrested for sexually assaulting two women supporters in year 2002. At this time, Ram Rahim is in jail in Rohtak. The court has issued him 7 years of jail.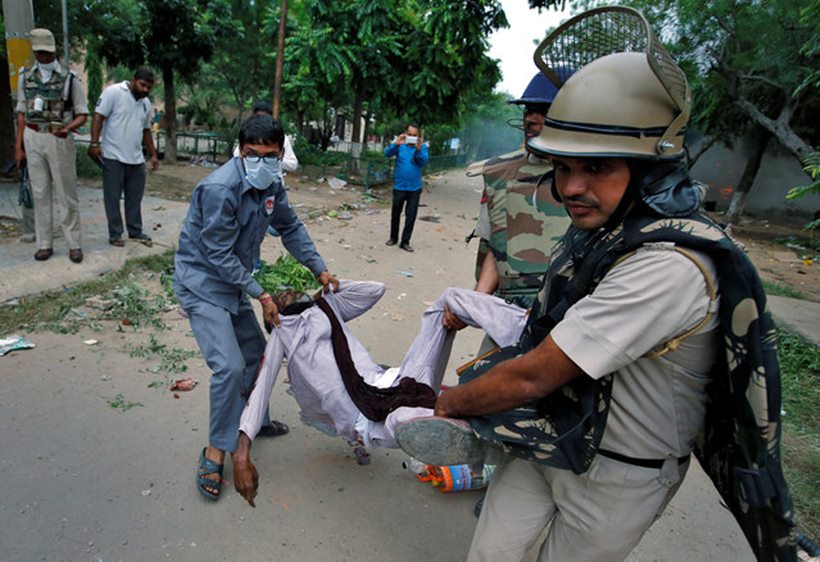 As per the reports, Ram Rahim will not be brought to Panchkula for the verdict on Monday.
Following the arrest of the Dera chief on Friday, Ram Rahim's followers went out of control, targeting railway stations, petrol pumps and television vans across Punjab and Haryana. The photographs of incident have gone viral on the social media that displayed dozens of cars were set ablaze.
In a strict warning to the Haryana government, the Punjab and Haryana High Court affirmed, "You let Panchkula burn for your political motives."
J&K: Terrorists attack district police lines in Pulwama, 1 killed
On Sunday, the district administration imposed curfew from 6 am to 11 am in Sirsa to permit natives to purchase food and other necessary items. The government opened petrol pumps, shops and other commercial establishments.