U/A; Drama
Director: HansalMehta
Cast: KanganaRanaut, SohumShah
Rating:  3 Star
Saira Banu- "Dilip Sahab is surely feeling vindicated and triumphant"
Released today, KanganaRanaut has effortlessly played the role of the protagonist Praful Patel who tells her bride-to-be cousin about good girls and bad girls. The former can only manage a single boyfriend and the latter are lucky enough to land many, she declares quoting a worldly-wise mum. In the beginning of the film, Kangana was handed over the task of finding the space between the good girls and bad girls. Her character could easily trip on the negative side. Praful is unpractical materialistic person. Her greedy side doesn't even spare her own family. Besides her materialistic character, Kangana is funny, emotional, warm and kind. As a housekeeper at a hotel, underrated by her own parents for her life choices, failed marriage and barely respectable profession, Kangana still manages to relate with her character in the film. She leaded a striking performance as Praful.
A bachelorette trip to Las Vegas, makes Praful addicted to gambling which took away her finances. The returns of her first win has her smitten till she loses all her savings to the game, besides becoming a target of blood-hungry moneylenders.
The director of the film is HansalMehta and is written by ApurvaAsrani and Kangana, herself. The story is given a novelist twist. The title 'Simran' is taken from the film 'DDLJ', describing how the women have changed since the year 1995. A special mention here is for the dialogues which are bound to leave you in splits. The humor in the film is still there.
Sunil Grover is back with a new show; replacing Krushna Abhishek's The Drama Company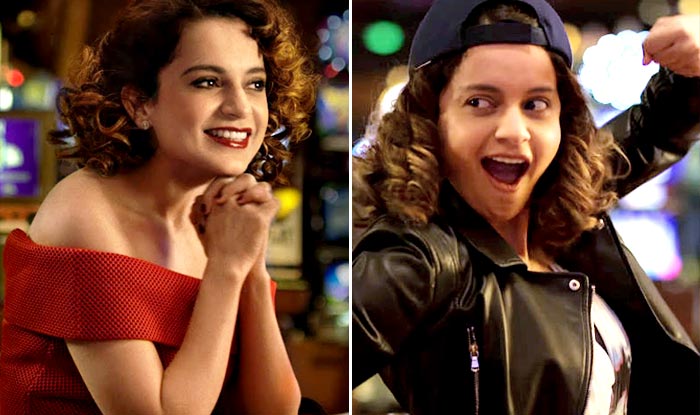 In the second half, the story loose it's track. The scene where Praful tried to rob the bank is hard to believe but, Praful googling videos on how to rob a bank makes it an easy offense to forgive. The romantic angle is intentional. The role of Praful's love interest Samir is played by SohumShah. I wish Mehta-Asrani-Ranaut had explored more of the volatile bond between Praful and her father. A tighter second half, fewer songs and a less hurried ending would have made Simran a watch for keeps.
But other than this, the quirky laughs in troubled times is a refreshing way of viewing problems. The bad ass but simple look of Kangana is must watch which will win your hearts.