Dussehra is an important Hindu festival. Dussehra is celebrated on the 10th day of Ashwin Sharadiya Navratri. The significance of this festival, Dussehra festival lies in its religious value, as it teaches us the value of 'Good triumph over Evil'.  Hence, It is celebrated all over the country in honor of Lord Rama's victory over evil Ravana. This festival generally falls in the month of October.
Make Lord Lakshmi happy by these magical tricks
Dussehra celebrations vary in the various regions of India.
In Punjab, the celebrations continue for about ten days. Learned pundits recite the holy Ramayana for 10 days. Almost in every town, Ram Lila is staged for several nights. Thousands of people go there to enjoy it.
The Dussehra of Mysore is very famous in terms of grandeur and splendor. Each region of the country has its own specialty in the celebrations. While at some places people engage in public processions, at some places people participate in Ram Lila and some people organize Ravan Dahan in the city.
Feasting and bursting crackers is also part of the Dussehra celebrations. At many places in the country, colorful fairs and exhibitions are also organized on this occasion. Garbha and Dandiya functions are organized for the span of 10 days.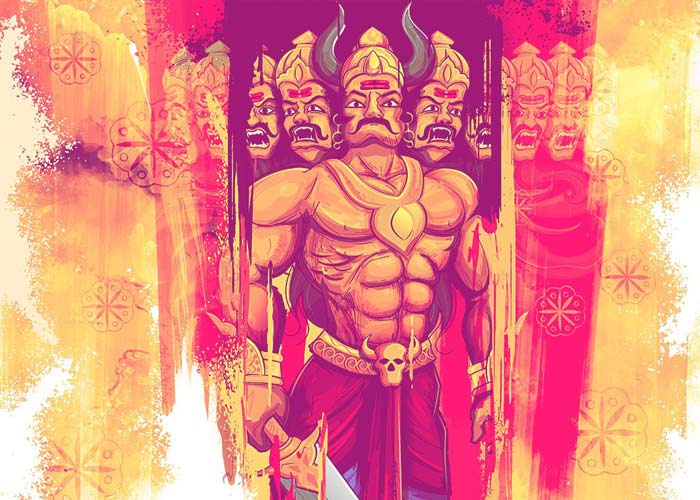 As per the sayings,  It is said that Dussehra is a way to remind people of the fact that truth always triumphs and motivate them to follow the path of dharma.
Dussehra also depicts the immortal love, respect that lord Rama and goddess Sita had for each other. Lord Rama is an ideal husband and Goddess Sita is an  ideal husband.
Everything you need to know about the Nine Days(Navrati)