Rakshabandhan is often known as 'Rakhi' that marks the significance of the brother and sister bond. In 2017, Rakhi day is likely to take place on 7th August where several brothers and sisters will do get together to symbolize the auspicious day.
Benefits of Rudraksha
The markets are full nowadays with colorful rakhis, gifts and yummilicious sweets. Brother and sister's bond is a full of emotions. On Rakhi, sisters knot beautiful rakhis around the wrist of her brother. They also put Tika of a roli on their brother's forehead and give him yummy sweets while the brother promises to take care of her loving sister against all situations in life. Rakhi is commemorated in the holy month of Shravana at some point in full moon or Purnima day.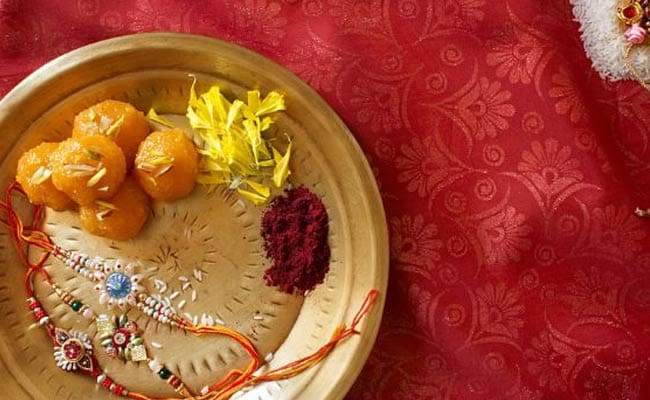 In year 2017, the most favorable time to carry out the Rakhi rituals is between 11:04 a.m. in the morning to 9: 12 p.m in the evening. Aparahna time of Rakhi is from 1:45 p.m. to 4:24 p.m. in the afternoon. On the other hand, Pradosh Time of the Rakhi will begin from 7:02 p.m. to 9:12 p.m.
Significance of Chanting Lord Kuber Mantras
Perfect time for Rakhi :
Bhadra Punchha = 06:40 to 07:55
Bhadra Mukha = 07:55 to 10:01
Bhadra End Time = 11:04
Favorable Raksha Bandhan Thread Ceremony Mahurat= 11:04 a.m to 9:12 p.m.
Duration = 10 Hours 7 Mins
Aparahan Time Raksha Bandhan Muhurat = 1:45 p.m to 4:24 p,m
Duration = 2 Hours 38 Mins
Pradosh Time Raksha Bandhan Muhurat = 7:02 p.m to 9:12 p.m
Duration = 2 Hours 9 Mins