Shilpa Shetty's Entrepreneur Husband, Raj Kundra turns 41 today. Shilpa shetty wished him in a very romantic and unforgettable way.
Watch what Ranveer and Karisma kapoor did at The Airport Lounge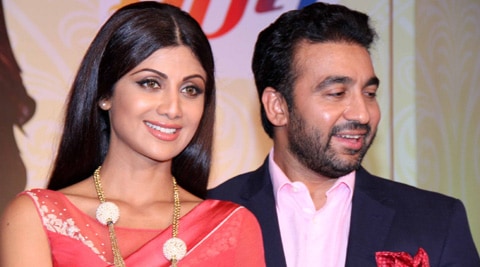 Shiplap had shared an adorable photo with Raj and has mentioned her feelings for Raj and how she will do anything to have him as her "soulmate" for a hundred lifetimes.
Shilpa declared her husband as the 'bestest' friend, best husband and best father.
Shilpa and Raj got married in November 2009 and are blessed with son Viaan.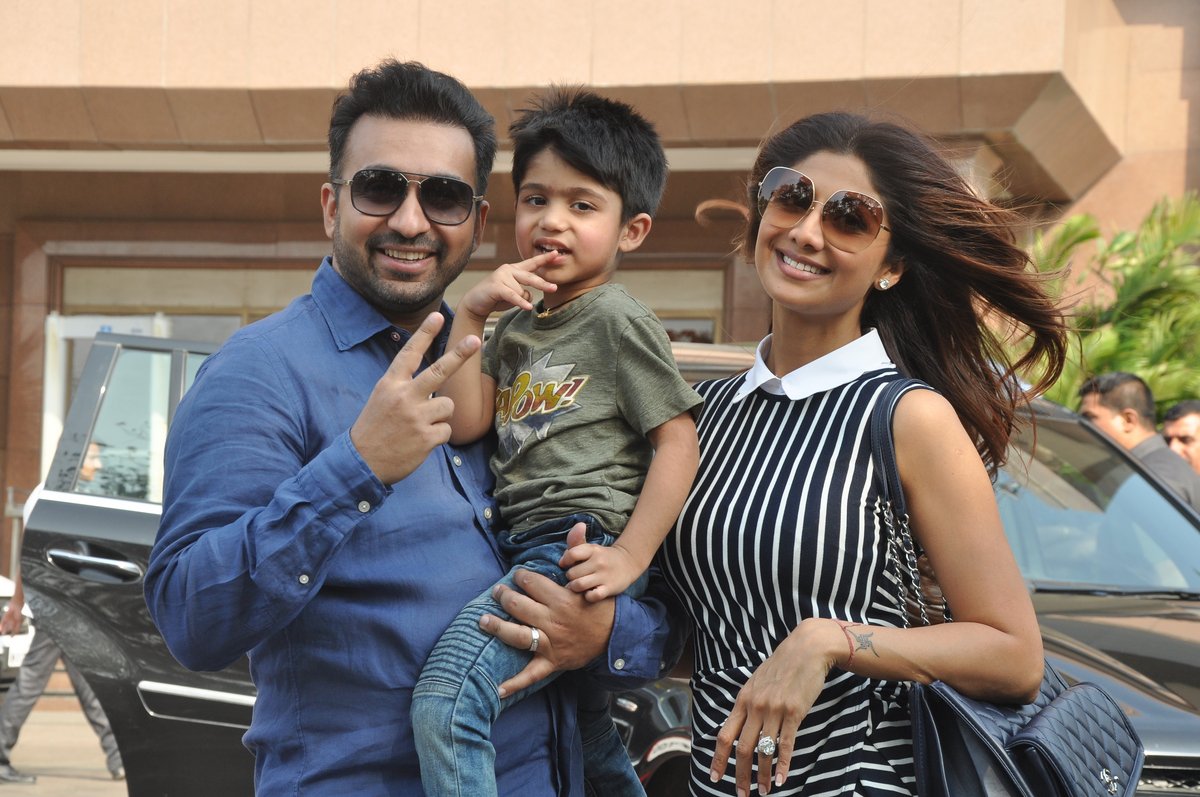 Shilpa took to Instagram to wish her hubby, she posted a picture and captioned it as, "Happy Birthday my "Muchchad Cookie "  Happy I found u in this lifetime my soulmate @rajkundra9 ..Will track u down in a 100 lifetimes, in a 100 worlds, in a 100 forms.. will hunt and find u and choose you.. again and again.. Stay happy and blessed my Rock of Gibraltar #hubbylove #birthdayboy #youarethebestestfriend #bestesthubby #bestfather."

Shilpa's sister Shamita who shares a great bond with brother-in-law Raj also thanked him for being a support to her and her family in tough situations of life. She also posted a picture with her 'Jiju' and captioned it as, "Happy Birthday to the best Jiju in d world thankyou for giving us strength in our toughest times n just being the positive soul u r.. Feel blessed to have a brother like u  #birthdayboy #caketime #partytime #fun #blessed #broinlaw #friends #hugs".

The B-town celeb like Bipasha Basu addressed him as the coolest and the most fun person ever, Sophie Choudhary called him her favorite person, Abhishek Bacchan also wished Raj in his own witty way.
Happy bday to one of my fave peeps..sweet, funny, always full of new ideas & my fellow uk-ite turned mumbaikar! Biggest hug @TheRajKundra 🎂🤗 pic.twitter.com/2l6EV3yB16

— Sophie Choudry (@Sophie_Choudry) September 9, 2017
Happy birthday to my mate and fellow defender. The wall of @PFH_AllStarFC the @TheRajKundra. ( He's known as the wall coz he doesn't move) 😂

— Abhishek Bachchan (@juniorbachchan) September 9, 2017
Bigg Boss 11: new promo featuring Mouni Roy as Salman's 'sultry neighbour'
Here we wish Raj Kundra, Happiest birthday and best wishes always!