Dark pigmentation of knees and elbows take time to vanish. Scrubbing with soap does not usually help one get an even skin tone. So, here are 5 quick and natural remedies that will help to lighten the skin tone of yourelbows and knees.
Lifestyle Hacks of Gram Flour (Besan)
The natural bleaching properties of Lemon can help to even the skin tone. Apply the juice of a lemon on these areas, massage gently, and then leave on for 10 minutes. Wash with warm water. Repeat this for a couple of weeks to see the fast results.2. Everyone knows that curd acts as a good moisturizer. But do you know that sour curd can also help lighten the dark skin tone. For this, you just have to make a mixture of 1 tbsp of vinegar and gram flour to sour curd. Now, apply this mixture on your dark elbows and knees. Wash it after 15 minutes with warm water.
Baking soda has the property to lighten the dark skin tone. So, make a thick paste of baking soda and milk. Apply the paste on your elbows and knees and rinse after five minutes. Do this atleast for two months on regular basis.
Aloe Vera is known as one of the best natural remedies. Apply it's pulp on the dark spots and leave for about 20 minutes. Wash with cold water.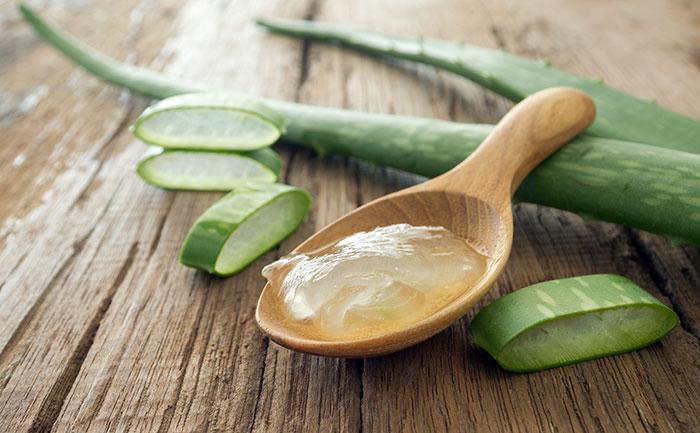 DIY Papaya face mask and its benefits
5. Apply coconut oil to get soft skin. Massage your affected areas with coconut oil, and then take a shower with warm water. Do not apply soap during shower. You can squeeze in a few drops of lemon juice in this oil.