One of the most famous contestant of Big Boss 11 house, Sapna Chaudhary entered the popular reality show as a commoner earlier this year and was evicted last month after spending 56 days on the show. It seems that the Bigg Boss house has opened doors in the entertainment industry for singer-dancer Sapna Chaudhary.
See BB 11 Ex Contestant Jyoti Kumari's Unrecognizable Transformation!
According to the recent buzz, Sapna will soon going to debut as an actor in the popular show 'Laado – Veerpur ki Mardaani'. She will be seen in a cameo in the show as a dancer where her character is performing in a party at the house of one of the central characters in the show.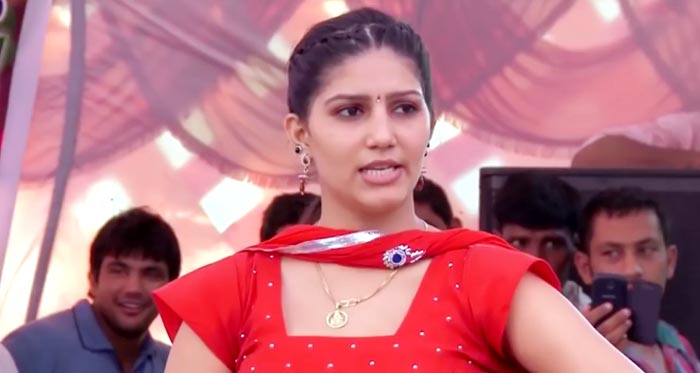 So far, Sapna's on-screen performances have been limited to dance only. But recently the Delhi-based performer Sapna performed a dance sequence for her debut show 'Laado – Veerpur Ki Mardaani' in Mumbai. Sapna shook a leg with Dakssh Ajit Singh on the sets of 'Laado – Veerpur Ki Mardaani'. On the news Sapna said, "It was a great experience. I was almost playing myself so I did not have to act much but it was quite different still. I have never been in front of the camera like this. I have never performed like this before. Ek toh I am used to dancing on my own songs. This was the first time I danced on a Bollywood song. Then, this was also the first time I had a choreographer guiding me. I liked being on camera and cannot wait to do it again."
She further added, "I have signed a show where my role is more than just of a dancer and I have started taking acting lessons for it too. I am not allowed to say much about it for now but just that I will start shooting in January."
See Why Akshay Was Not The First Choice For "Padman"?
The singer-dancer says she will continue to perform at stage shows in Delhi, Haryana, and Rajasthan, but wants to do more of TV and films now. "I want to do all kinds of work that comes my way. In fact, I would want to be on this show again if I get a chance since this is very Haryanvi," said Sapna.