The South Korean mobile manufacturing company, Samsung has launched its virtual Assistant named 'Bixby Voice 'in India for its customers. 'Bixby' is the voice assistant of Samsung, unlike Google has its Assistant, Apple has Siri, Microsoft has Cortana, and Amazon has Alexa.
Huawei Maimang 6 with 3340mAh Battery unveiled at Rs 23,600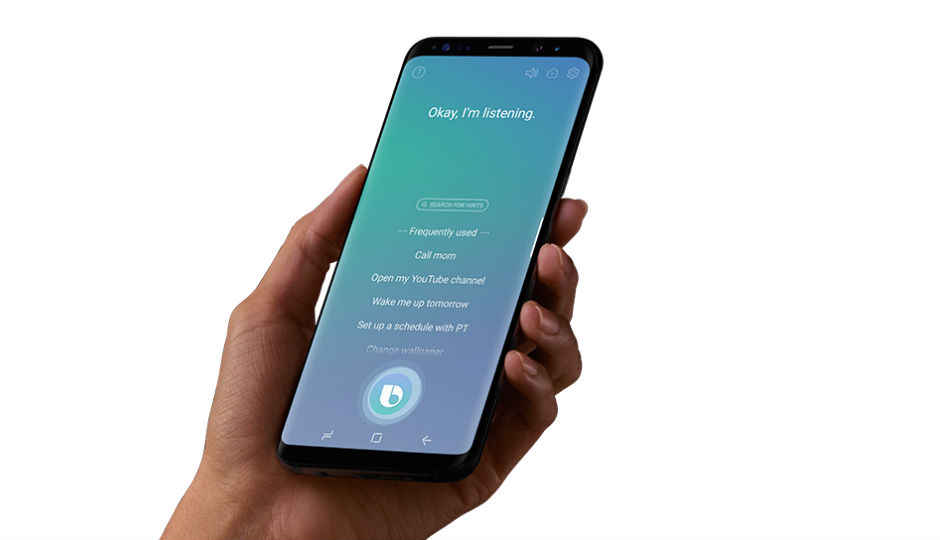 Samsung says it has thoroughly baked in support for various Indian accents, letting even those customers who have opted for English (US) language can use Bixby.
"Keeping in mind the diversity in Indian accents and our commitment to 'Make for India', Bixby has been optimized to understand Indian accents," said Mr. Asim Warsi, Senior Vice President, Mobile Business, Samsung India in a press statement.
Bixby, earlier was launched across several US and European markets this year, it offers four essential features to customers – the ability to talk to Bixby, take pictures and let it make sense of it, use it to set reminders, and receive recommendations for products, foods, and things to read.
This virtual assistant also offers "Quick Commands" feature that allows users to create a custom voice command to use in place of a sequence of one or more commands.
Samsung's Bixby assistant, contrasting Siri and Google's Assistant, doesn't work with a wide-range of smartphones it will only work on the Galaxy S8, Galaxy S8+, and the Galaxy Note 8.
On the other hand, Apple has made some commitment to improve Siri's reach ability in India, with the help of local languages including Hindi diction.
'Don't worry' if you break your mobile phone's display!
Samsung is the third largest selling brand in India, but currently its facing competition from various brands like MI, oppo, Vivo and One Plus. the sales of Samsung mobile phones have went down through the year. with this feature 'Bixby', Samsung is hoping to regain its position in the Indian Market.