Mumbai: The Indian rupee on Tuesday down by 13 paise to Rs 64.18 against US Dollar in early trade at the interbank forex market, amid sustained foreign fund outflows.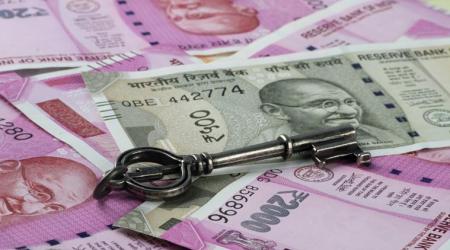 Coal India shares grew 3% on production and offtake data
On Monday the rupee commenced higher at Rs 64.10 dollar against last conclude of Rs 64.05. Traders further conveyed that fresh demand for the US Dollar from importers and its upturn against some currencies abroad weighed on the rupee.
Yesterday foreign investors dragged out about Rs 683 crore from debt and equity markets among geopolitical tensions. The rupee concluded downward 3 paise at Rs 64.05 next to the American currency on Monday.
ONGC to bid for Israel oil-and-gas exploration blocks, says Oil Minister Dharmendra Pradhan