A Yoga teacher Baba Ramdev could not able to score a goal at the Bollywood vs Politicians charity football match which was held on Saturday.
At the time of match, Ranbir Kapoor showcased their sporty skills from the Bollywood side. Meanwhile, Ranbir Kapoor also got amazed by the Baba Ramdev skills during the match.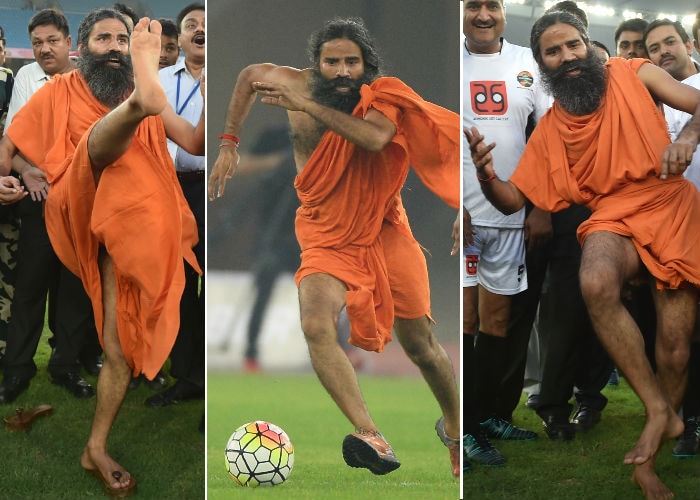 The reports have revealed that Actor Rishi Kapoor has requested Ranbir's City FC to include "BabaMessidev" in their team.
On Saturday, the match was held in New Delhi's Jawaharlal Nehru Stadium where Baba Ramdev turned out to be the star attraction.
Abhishek Bachchan did captaincy for the Team "Bollywood" while the other included actors were Dini Morea, Shabbir Ahluwalia and Babul Supriyo.
"I support both the politicians and the actors. Baba doesn't take sides," said Baba Ramdev as he kicked-off.
There was a huge difference in the scores of the match. Moreover, team Bollywood lifted the cup with 10-0.