SIRSA:  Head of Dera Sacha Sauda sect, Gurmeet Ram Rahim Singh is moving in a group of 100 cars from his headquarters in Sirsa to Panchkula district of Haryana. The judgement over this case will be announced by the court today in the afternoon.  Over a lakh of his supporters camped out in Panchkula demanding matters of aggression if the judgement is against Ram Rahim. For his arrival, several police forces have been enforced outside the court and they are examining the condition along with the state government.  The union Home Ministry affirmed that it is looking the situation from a Delhi control room closely.
Kashmir: Huge protests in Handwara after 21-yr old militant's death
10 points to know:
Ram Rahim's supporters have denied leaving Panchkula in spite of a late night video plea by their spiritual head to scatter and numerous police caution that they must leave. Several Dera supporters collected outside several places in Panchkula.
The judgement is likely to be out at around 2.30. The police officials have restrained the court, however, more than hundred supporters of him are sitting on the road. As per the reports, Ram Rahim will reach to Panchkula in about three hours.
Apart from Panchkula, Sirsa district of Haryana is much apprehensive with about 5 lakh supporters of Ram Rahim coming out from various states in last few days. Various supporters have been following him in cars to Panchkula. On the other hand, others howled in Sirsa as Ram Rahim left to Panchkula on Thursday morning.
4. The Punjab and Haryana High Court will take up a plea by a Panchkula localite on how so many of Ram Rahim's supporters were permitted to come into Panchkula, leading huge security matters.
5. Since two days, Localites of Panchkula have had a disturbing time due to huge security deployment and Ram Rahim's supporters spilling over roads, parks and several other areas. Various roads have been barricaded and shops are closed on Friday due to terror of aggression after the judgement.
6. Several Government offices, schools and colleges in Panchkula and Chandigarh are shut down on Friday. Nearly 27 trains have been cancelled on way that involves Panchkula.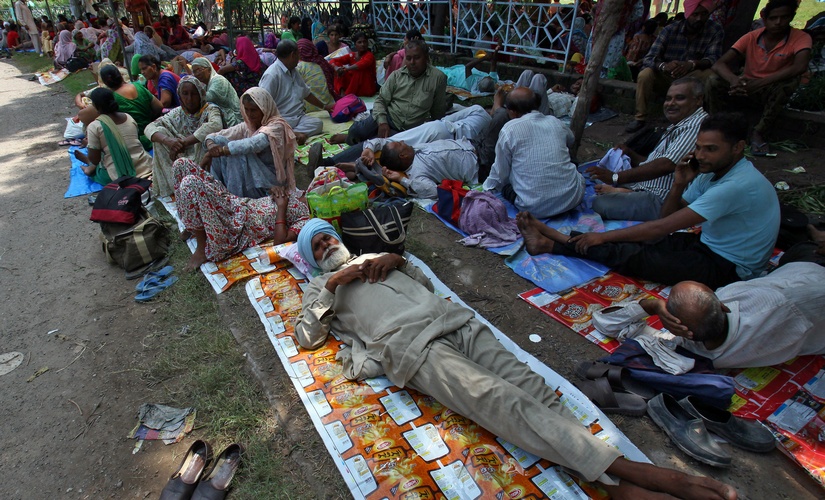 7. Around 15,000 paramilitary army officials have been enforced in the area for the safety of people.
RBI- New Series of Rs 200 To Be Issued on Friday
8. Telecom services have been stopped in Haryana. The cops in Gurgaon tweeted, "Satellite city, where top international firms have large offices, will not be affected."