Kabbadi Team Puneri Paltan beat Jaipur Pink Panthers by 38-30 in the Pro Kabaddi League on Monday. Player Rajesh Mondal clinched 10 points while Girish Ernak achieved five tackle points.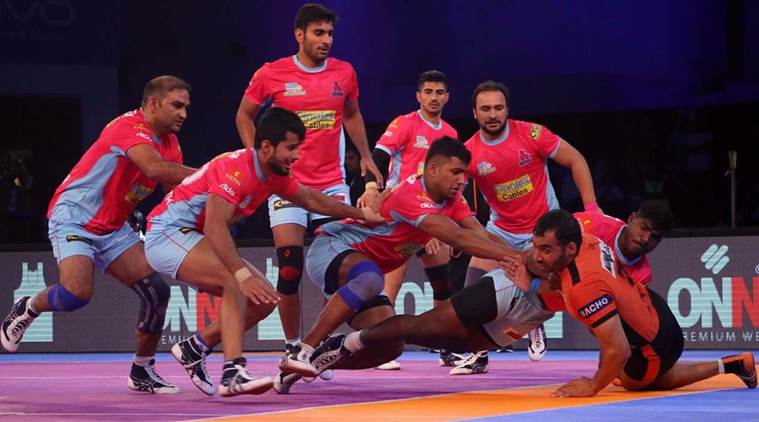 India VS Australia T20: Teams received warm welcome at Guwahati for second clash
Despite of the great efforts by Jaipur Pink Panthers team, it couldn't able to win the game. Player Nitin Rawal was the single-handed player for Jaipur who achieved seven points.
Currently, team Puneri Paltan lies on the third position with 63 points from 16 matches in Zone A. On the other hand, Jaipur Pink Panthers secured fifth position with 50 points from 18 matches.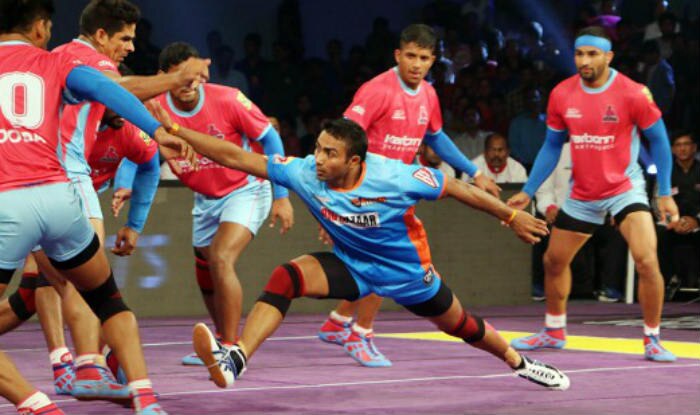 Puneri Paltan started the first half in run riot way as they imposed an all out in the initial five minutes of game to take a lead 9-0 against the opponent team. Team Jaipur Pink Panthers clinched first point in the 7th minute after player Manjeet Chhillar made a victorious raid.
Jaipur Pink Panthers improved from the primary attack as their raiders received few points to score 7-17 in the 17th minute of game. At the end of the first half, Rajesh Mondal of Puneri Paltan achieved raid points. It took the team to a score of 19-9. In the first half of game, Jaipur Pink Panther dominated the team as they achieved three points and permitted several trouble-free points to the Puneri Paltan team.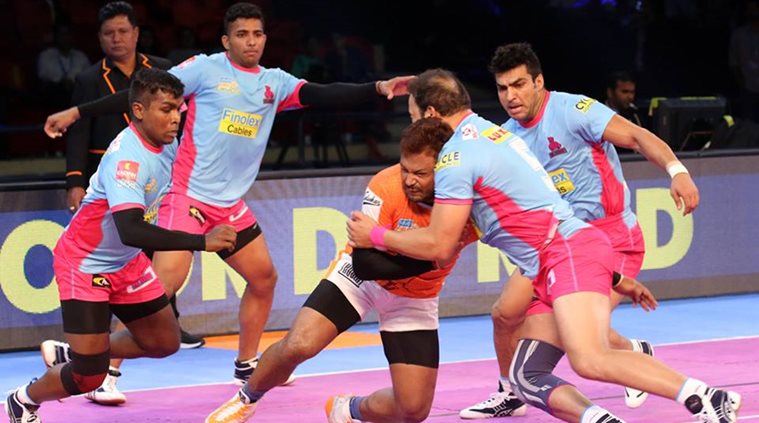 In the second half of game, Team Jaipur Pink Panthers put lot of efforts to secure more points against Puneri Paltan. Team Puneri Paltan clinched 14 points in the initial 10 minutes of the second half when Jaipur Pink Panther's team was at a score of four.
Pakistan Bowler Mohammad Amir ruled out of ODI series due to injury
In the dying seconds, Jaipur Pink Panthers lowers the margin of defeat against Puneri Paltan but at last team Puneri Paltan triumph the game by 38-30 score.