Mumbai : A ragging controversy over Priyanka Chopra's armpits.
After Maxim India, PC's armpits became a cause of major international concern, "The Ultimate Guys Guide" as it brands itself,oraganised a photoshoot with the actress and seemingly airbrushed her armpits upon publication of the pictures.
Maxim India,is the Indian edition of United Kingdom-based on the international monthly men magazine called Maxim, named Priyanka Chopra "The Hottest Women in the World"-but apperantly not hot enough to g o without a ridiculous Photoshop edit.
After the Quantico star, 33, shared the cover image on Instagram, fans began pointing out that her underarm appears to be heavily edited. Rather than have the usual folds and bends of a normal underarm area, the photo makes her skin look perfectly smooth.
Twitter was outraged over how the photoshopped pictures would invariably set unrealistic standards of beauty for young girls who look up to the Quantico star as a role model while many criticised her for perpetuating a stereotype at a time when the fashion industry itself is breaking free from them.
A few minutes ago, the actress, who had so far refrained from commenting on the issue, posted a cheeky (armpity?) picture on her Instagram feed, adding her two bits (pits?) on the controversy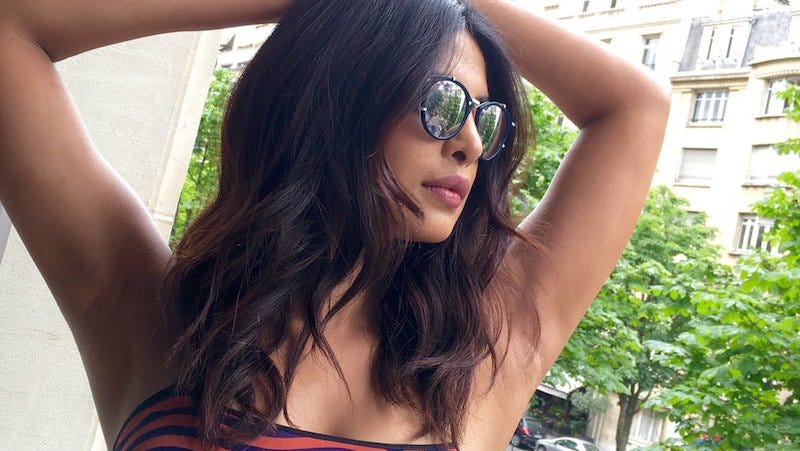 Needless to say, PC made a brilliant move while looking brilliant. #NoFilters Please! – SAMAA