KANPUR DEHAT:  Following the Presidential Elections 2017, NDA candidate nominee Ram Nath Kovind selected as the 14th President of India. His house in the Paraukh village of Uttar Pradesh's Kanpur Dehat district is by now bustling with music, dance and dhols.
Himachal Pradesh: At least 30 killed as bus falls into gorge
The two gentlemen standing outside his home have been singing,  "Nach lene de mainu, nach lene de… Baba ki bani sarkaar… ki aaj mainu nach lene de (Let us dance, let  us dance today… Baba's government is coming)" to express their happiness.
A huge crowd gathered in front of his home on Thursday afternoon that included youngsters, friends of Mr Kovind.
"Oh our village is going to be on the world map soon… it's because of him. Now there will be better roads, perhaps we may get our own college," Gauri Shankar Shrivastava asserted.
Ram Nath Kovind's big brother Pyarelal stays in the Jhinjhak town about 20 km away from his home.  All his fans took decision to celebrate his win over UPA candidate nominee Meira Kumar.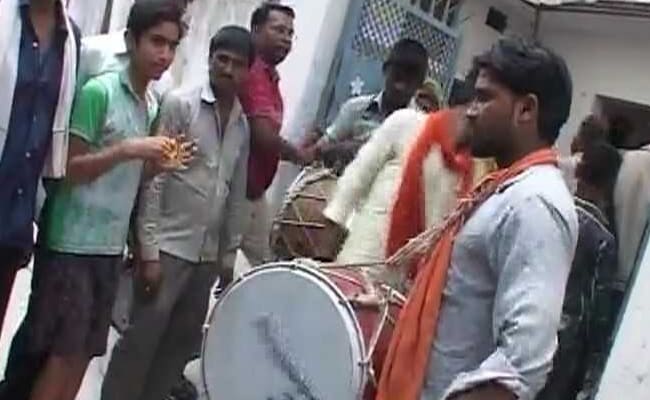 As per the reports, DJ, tent and chairs have been set up outside his home. His followers are doing freestyle dance on superhit Bhojpuri songs.
"He will not be a rubber stamp, that much I assure you. He has a mind of his own and he doesn't like too much interference or hand holding," 76-year-old Pyarelal asserted.
Famous golgappa seller Pawan, who operates a stall by name Pawan Batashe Waala stated, "I don't know then man personally but the day he is sworn in, I will distribute free golgappas all day."
Presidential Elections 2017 : India's new President to be elected today