New Delhi: Indian banking and financial service provider Punjab National Bank reduced base lending rate by 20 basis points (bps) to 9.15 percent and the new base rates will be effectual from September 1. The decrease has been downward from 9.35 percent. PNB also conveyed in a BSE filing that Bank cut base rate by 20 BPS from 9.35 percent to 9.15 percent from 1st September.
CESS on big, luxury cars increase to 25%
The public-sector bank has declined Marginal Cost of Funds Based Lending Rate (MCLR) by 20-25 bps from September 1, 2017. Its YoY MCLR placed at 8.15 percent. State Bank of India (SBI), government's main, has one of the reduced base rates at 9.00 percent, which was declined in July this year.
SBI's MCLR rates for one year placed at 8.00 and 7.90 percent, correspondingly. The Reserve Bank of India (RBI) lowered the policy repo rate by a cumulative 175 bps throughout January 2015 to June 2017.
The banking controller has been constantly nudging banks to lower lending rates by passing on the key policy rate lessening made earlier. Monetary transmission enhanced considerably post demonetization.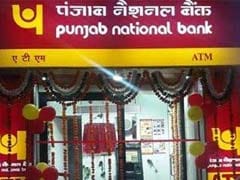 RBI also further stated that Post demonetization, the pace of monetary transmission from the policy repo rate to banks' lending rates accelerated considerably, aided by the augment in the share of low cost current account and saving account (CASA) deposits in bank funding.
Sensex rise by 92 points; Nifty up by 32.25 points