Dressing is just one aspect of every vacation. Indians are very conservative when it comes to beach wear. Even the tourists also had to think a lot before wearing anything on Indian beaches. But if you are thinking of an Indian beach vacation and want a stylish look then try these stylish beach outfits compromising neither on style nor on comfort. Here are some beachwear options that surely don't compromise on style nor on comfort:
Places to explore for Breakfast in London
Beach dress:
Ladies we are not talking about swimwear here. However,' Beach Dress' is one of the perfect choices anywhere in the world. Surely, these versatile, elegant and super glam, the beach dress will make heads turn for all the right reasons. The other benefit of wearing this outfit is that it flatters every body type. From a full-length maxi dress, short crochet or lace dress or a off-shoulder strappy number you can choose according to you. Variety abounds, there is a chic beach dress for every liking.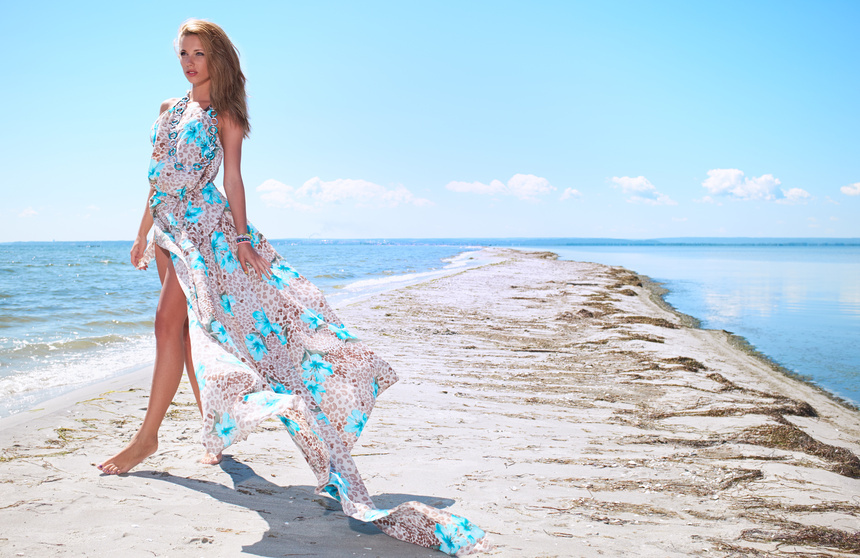 Kaftan:
Most Indian ladies, you would agree that the beach 'Kaftan' is one garment which combines style and comfort like no other. It covers you up with just the right amount of clothing but at the same time will not make you look regressive if you aren't prepared to go bold. But if you belong to that group of ladies who would like to go bold, a light pastel or white flimsy kaftan over a bright printed bikini does just that. Increase your style quotient with fringed edges and plunging lacy necklines. Choose from chiffons to cotton in tie-dye prints or plain soft hue. After all who wouldn't want to look sexy!
Playsuits and sarongs:
If you are still confused then here are two more options of 'The wrap dress sarong and the playsuit'. Wear the sarong in multiple ways like a flirty one-shoulder knot dress, wear it with a side slit or even as a halter dress. Another way to rock that beach look is with a beach playsuit. Fun, youthful and very comfortable, playsuits in block colours or prints are a rage the world over. Pair them with a broad floppy beach hat and flat strappy sandals for the ultimate stylish look.
Terrific tops:
Forget the Bikini for a moment. Another piece of clothing which will give you as much freedom and comfort like the bikini is the 'Tank top'. They looks baggy and have a variety of designs that will suit every body type. For those looking to cover up a little more but still want to flaunt their sexy midriff, look no further than crop tops. Especially in white, crop tops can be paired with any possible lower garment – be it a short wrap skirt or denim shorts. Sleeveless crop-tops with a tie-up add to the mystery and fun factor.
Amazing places to explore in Cambodia
Versatile lowers:
This category of beachwear can too be teamed up with most tops. In this, Beach shorts come first. There is no option for these little shorts that can be carried off by any body type. Short denim skirts especially frayed, are always a good bet with a white or off shoulder top. Length does vary from one to other lower. Boy shorts are another option and so are wrap skirts in all lengths. To feel the sand between your toes or to enjoy the sunset from a beach shack, go for palazzo, gypsy, harem or boho pants. They are available in tribal or floral prints, tie-dye and Aztec designs and will definitely match your style.
Most importantly there are no boundations on accessories. Therefore make sure you have the staples; a broad-rimmed floppy beach hat, oversize sunglasses, strappy sandals and flip-flops plus a large tote or jhola.