Shahid Kapoor is currently working on period drama, Padmavati helmed by Sanjay Leela Bhasali. It is the First time Shahid and SLB are working together. The movie will star him as Rawal Ratan Singh, Husband of Marwar Queen, Padmini, which is played by Deepika Padukone. This movie also stars Ranveer singh as Alauddin Khilji in the lead.
TIFF: Priyanka Talked About Her Special Project
Padmavati is said to be Sanjay's 'Dream Project'. From vandalism in Rajasthan to release date, Padmavati has been in news this year long. Several reports suggested that Sanjay and his cast and crew are trying their level best to wrap up his movie before November as it is scheduled for release that particular month only.
With so much of shoot is still pending and hence, it is assumed that ht e movie release will be delayed. Recently in an interview, Shahid has hinted that the release of the film would be delayed.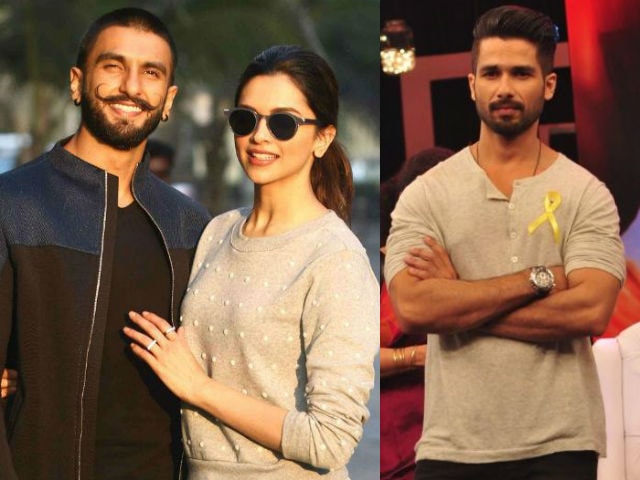 As per the sources, Shahid said that, "We have not yet said anything about any delay. You guys are the ones deciding everything." When asked about the release date, he said: "You will know very soon."
Is this statement from Shahid indicates towards the delay in the release?
The release date is not just a single confusion, there is more of it. According to Bhansali and the storyline set by him for the film, reveals that the story of the movie will revolve around Deepika and Ranveer's respective characters.
So, it is assumed that Shasha's role in Padmavati will be a 'Cameo'.
'Bebo' completes first schedule of 'Veer Di Wedding', back to town with Taimur, see ADORABLE pics
We have to wait till the movie release to know whether the assumptions are true or not.