Ingredients Of Oat And Nut Muffins
140 gm butter
150 gm castor sugar
4 eggs
2 cups flour
1 tsp baking powder
1 cup nuts (toasted walnuts, almonds and cashew nut)
1 cup oats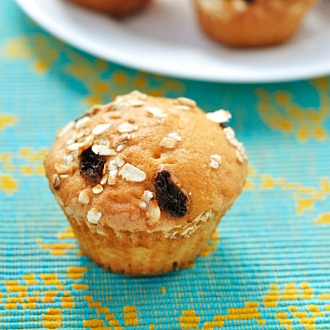 Peach Curd Cake Recipe
Steps to Make Oat and Nut Muffins
In a bowl add butter, sugar and beat together.
Beat in the eggs slowly, one by one.
Beat is very lightly.
Now fold in the flour. Mix well.
Add baking powder. Mix.
Now add the nuts. If you do not like nuts you can use dries fruits like raisins, cranberries or even choco chips)
Add the oats and mix well.
Pre-heat the oven at 180 degrees.
Line the muffin tin with butter paper and spoon in the batter.
Sprinkle some oatmeal on top.
Bake for about 20 minutes.
Source : NDTV