Hyundai, South Korean auto manufacturing company is the leading and major car manufacturer. In India, Hyundai is the second largest car manufacturer and also the largest exporter of cars in the country.
Skoda Rapid Monte Carlo Edition unveiled in India at Rs 10.75 lakh
Hyundai's portfolio consists of a wide range of vehicles, there's one segment that's a bit of not strong in Hyundai. It is the mid-size sedan market; hence this market is largely dominated by Honda City and Maruti Suzuki Ciaz, while the Hyundai Verna lags behind in terms of the sales.
To overcome this situation Hyundai has worked on their Mid-size sedan Verna. The car includes latest features; provides enhanced performance to the customer.
On Wednesday, Hyundai company unveiled all latest Verna in the Indian Market at an event that was held in New Delhi. The starting cost of Verna with petrol version is Rs 7.99 lakh and for diesel car, it is Rs 9.19 lakh.
2017 Hyundai Verna Cabin & Safety
Hyundai Verna involves specifications including front-ventilated seats, rear curtains and eco coating that removes the bad smell from the cabin and makes it refreshing.
The latest version of Verna has luxurious specifications involving sunroof, key less entry button, rear A/C vents and 7-inch touch screen infotainment system with voice recognition and navigation.
Safety has also kept in mind while designing this feature loaded sedan. Safety features like six airbags, rear parking sensors and camera and ABS with EBD also make their way to the new car. There is a longer wheelbase now.
Light clutch plates comparative to the old one and easy to use 6-speed manual. A big turning point is the new 6-speed auto gear which is better than the earlier 4- gear speed one.
Hyundai also has made changes in the ride and handling and it is much better now. The stability is good and is not as sloppy as the previous. However it is not a driver's car one would love to drive it by self. It comes with a light steering which makes it a comfortable sedan. The diesel variant is also vastly more efficient than the petrol. We recommend the diesel manual in top-spec trim at Rs 11.12 lakh for the SX diesel while the automatic also makes sense at Rs 12.6 lakh for the SX AT.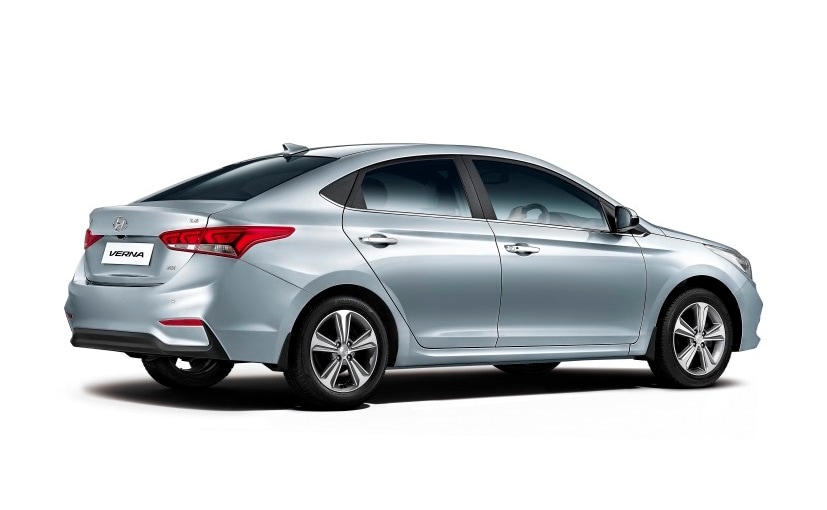 2017 Verna mileage
Diesel 1.6 VGT MT – 24.75 Kmpl
Diesel 1.6 VGT AT – 21.02 Kmpl
Petrol 1.6 VTVT MT – 17.70 Kmpl
Petrol 1.6 VTVT AT – 15.92 Kmpl.
Yamaha Fazer 25 unveiled in India at Rs 1.29 Lakh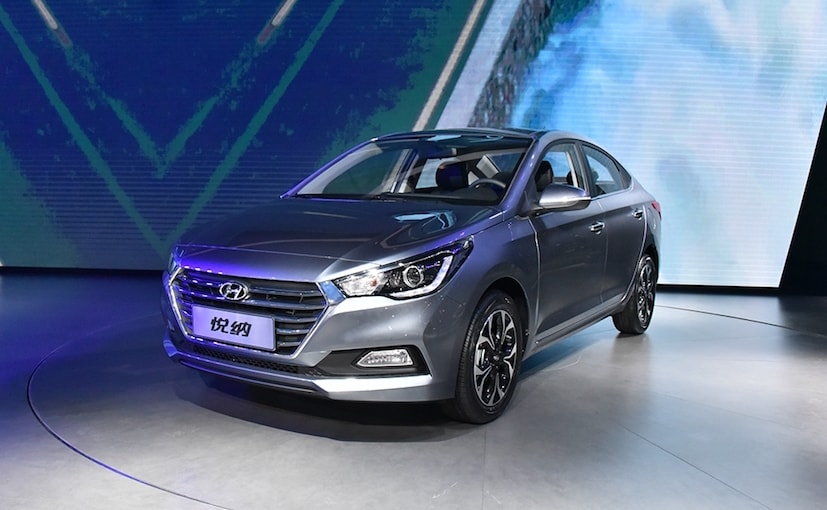 Overall the 2017 Verna is for those who are in a need of a comfortable, refined, easy to drive car to tackle the everyday life grind. With this new Verna, Hyundai has put all good in more value. The feature loaded car is much more than its price value.
After Hyundai Creta, this new Verna can be a promising car of ht year.