New Delhi: A fire occurred at Shastri Bhawan complex of central Delhi on Monday morning. Nearly four fire brigades rushed to the spot to douse the flames.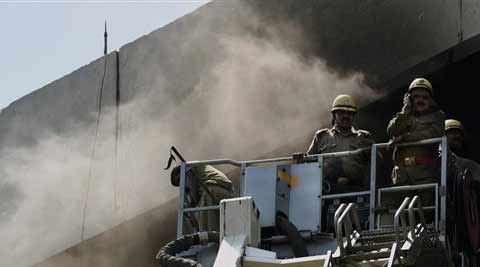 JD(U) will support Oppn VP candidate Gopalkrishna Gandhi, says KC Tyagi
The reason behind the fire was not known yet. No one has got injured and died in the fire. The rescue operations are in process.
Shastri Bhawan, a government complex is situated on Dr Rajendra Prasad road and it is titled following India's former Prime Minister Lal Bahadur Shastri.
It consist of offices of several ministries involving Human Resources Development, Law & Justice and Information & Broadcasting, Chemicals and Petrochemicals, Culture, Women and Child Development etc.
Violence erupted after 2 militants dead in Kashmir Valley
Further details are awaited.