Navratri festival 2017 has started in India from 21st September and today is its eighth day. This day marks the significance of Durga Maa and it is called as "Ashtami" festival. For the nine days, people worship different Goddess to get good wealth, peace, prosperity and happiness.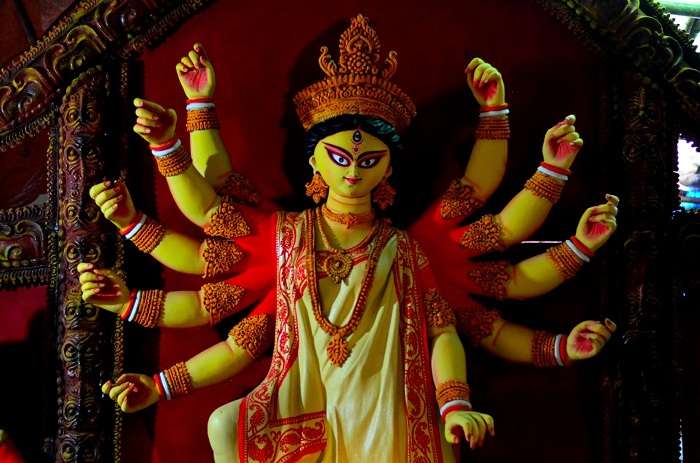 Navratri Day 7 : Check the significance of Goddess Kalaratri
On the eight day, disciples of Durga Maa pray her by maintain a strict fast. This day symbolizes the triumph of Durga over devil god Mahishasura.
As per Hindu mythology, Kali Mata is believed to have come out from the forehead of Durga to slay Chanda and Munda, the evils of Mahishasura.
Ashtami starts with Mahasnan and Shodashopachar Puja that is much like Saptami Puja. On the eight day of Ashtami, all the nine avatars of Durga are prayed. Some people also do Kumari Puja in few regions. On this day, people worship small and unmarried girls as they are regarded as Durga herself.
On the eighth, ninth and tenth day i.e. Ashtami, Navami and Dashmi, people prepare Chana, Puri and Halwa and serve it to the disciples.
On the festival of Durga Puja, Khichdi, mixed vegetables, papad, tomato chutney, roshogolla and payesh are prepared as a "Prasad".
Navratri Special: Benefits Of Fasting!
Perfect Ashtami Puja timings for 2017 :
Ashtami Tithi starts at 19:08 on September 27
Ashtami Tithi finished at 21:36 on September 28