Make this potato and sabudana patty for a perfect festive delicacy.
'Black Charcoal Ice Cream' For Ice-Cream Lovers!
Ingredients Of Sabudana Vada-
1 kg potatoes- boiled, peeled and mashed
1 cup sabudana
2 tsp salt or sendha namak (rock salt)
1/2 cup peanuts – coarsely pounded
1 tsp chilli powder
1 Tbsp coriander leaves – chopped
1 tsp green chillies – chopped
1 Tbsp lemon juice
Oil for deep-frying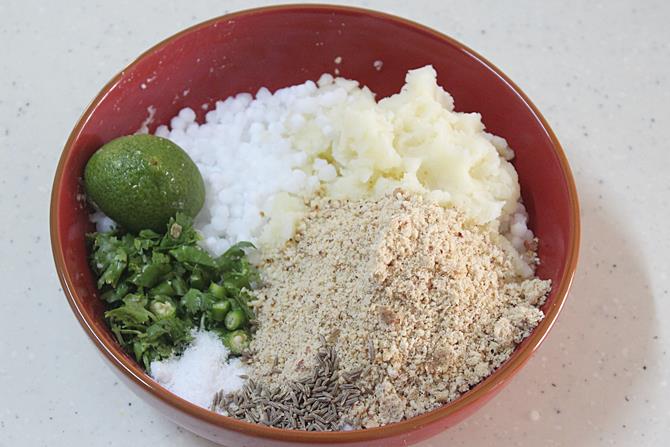 Baked Stuffed Mushrooms with Saffron Mayo
How to Make Sabudana Vada-
Soak the sabudana in water for about 1 hour before cooking.
Now mix the potatoes, salt, peanuts, chili powder, coriander, green chilies and the lemon juice together for the filling.
Give round shape to this mixture. 
Roll the mixture in the soaked sabudana.
Take a pan and pour some oil into it.
Heat till it get boiling hot.
Now, dip the the patty balls and deep fry it.
Plate these hot sabudana and potato patties in a plate with coriander chutney.