A real icon for every individual and highest qualified personality Late APJ Abdul Kalam died on this day, year back.
He was born on 15 October, 1931, in a Tamil Muslim family to a boat owner, Jainulabudeen, and Ashiamma, a housewife, in Ramanathapuram district of Tamil Nadu.
Every individual from across the country got emotional when they came to know about his death. For every nationalist, he was an inspiration.
Kalaam's death left a huge emptiness in the Indian society and it was unfortunately one of the worst day for every individual.
Kalaam taught us the lesson of self confidence as well as determination.
He spent most of his life at India's civilian space program and Indian Space Research Organisation (ISRO)
Kalam will always be known for his simplicity, humility and inspiring words.  During his entire journey, he received Padma Bhushan, Padma Vibhushan and Bharat Ratna awards for his hard work.
A well known writer, Kalaam has written around 15 books on various subjects ranging from nuclear physics to spiritual experiences.
Some of his famous autobiographies were Wings of Fire: An Autobiography which was first published in English and later translated into 13 languages including French and Chinese, Ignited Minds, Turning Points, My Journey and many others.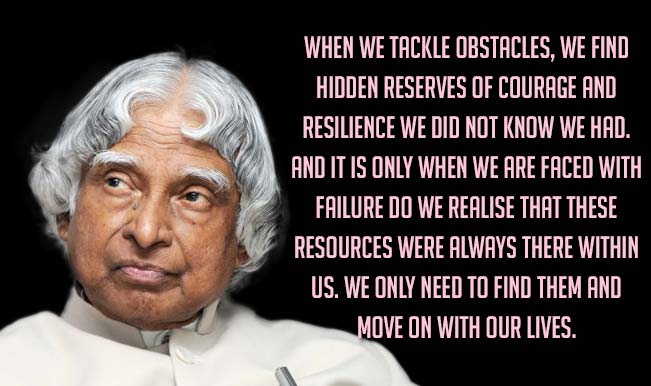 Goods and Services Tax Bill: States unsuccessful to arrive at consensus on revenue neutral rate