There are various unexplored sights and natural attractions present at different nook and corner of India. Visiting these places should be the most amazing experience and life time memory for one. These must see place of India are spread at the different parts of the country and takes healthy amount of time to explore. Lined up for you are some very offbeat destinations to enjoy.
Top Honeymoon Destinations in India
1.Tea Garden Hill- Munnar
Munnar is always synonymous to tea plantation. A trip to Munnar will be incomplete without having a visit to these tea plantations. Munnar is a place known for its beautiful tea estates and tea cultivation. No one will return home without tasting or shopping the tea essence of Munnar.
2.Nubra Valley- Ladaakh
Nubra is a high altitude cold desert with rare precipitation and scant vegetation except along river beds. The villages are irrigated and fertile, producing wheat, barley, peas, mustard and a variety of fruits and nuts, including blood apples, walnuts, apricots and even a few almond trees.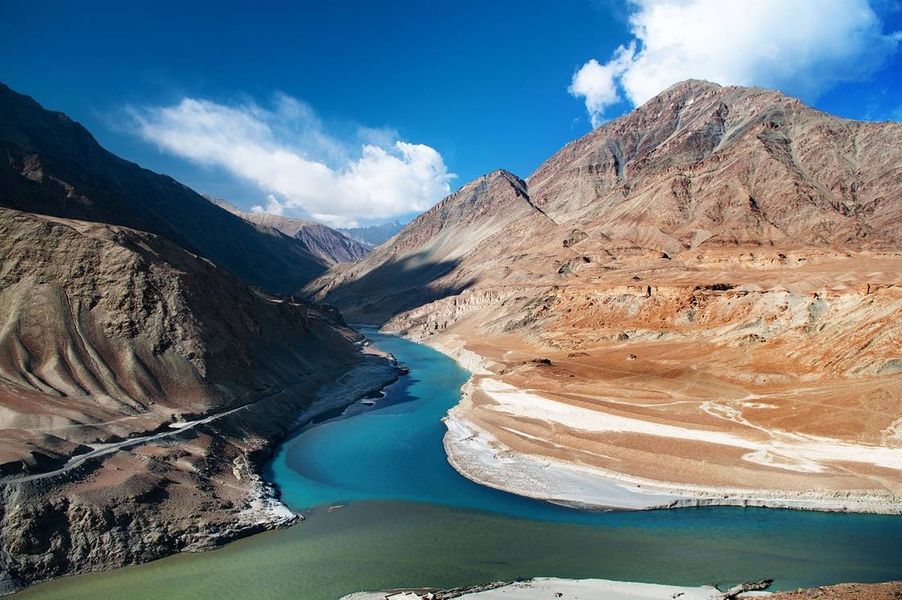 3.Yumthang Valley- Sikkim
The Yumthang Valley is a grazing pasture surrounded by the Himalayan mountains in the North Sikkim district of Sikkim, India. It is at an elevation of 3,564 metres (11,693 ft) above msl at a distance of 150 kilometres (93 mi) from the state capital Gangtok. It is popularly known as 'Valley of Flowers'
4.Matheran
Matheran is a hill station and a municipal council in the Raigad district in the Indian state of Maharashtra. It is a hill station in Karjat Tahsil and is also the smallest hill station in India. It is located on the Western Ghats range at an elevation of around 800 m (2,625 feet) above sea level.
5.Hoggenakal falls
Hogenakkal Falls or Hogenakal Falls is a waterfall in South India on the river Kaveri. It is located in the Dharmapuri district of the southern Indian state of Tamil Nadu. It is sometimes referred to as the "Niagara of India". With its fame for medicinal baths and hide boat rides, it is a major tourist attraction.
6.Deodar Forest- Himachal Pradesh
Deodars range across the Hindu Kush and Himalayas, at elevations from about 3,500 to 12,000 feet. They can live to be a thousand years old and grow as tall as 250 feet.
7.Tungnath- Uttarakhand
Tungnath is the highest Shiva temple in the world and is one of the five and the highest Panch Kedar temples located in the mountain range of Tunganath in Rudraprayag district, in the Indian state of Uttarakhand. Located at an altitude of 3,680 m (12,073 ft), and just below the peak of Chandrashila, Tungnath temple is the highest Hindu shrine dedicated to Lord Shiva.
8.Mizoram
Mizoram is a land of rolling hills, valleys, rivers and lakes. As many as 21 major hill ranges or peaks of different heights run through the length and breadth of the state, with plains scattered here and there. Mizoram has a mild climate, being relatively cool in summer 20 to 29 °C (68 to 84 °F) with winter temperatures ranging from 7 to 22 °C (45 to 72 °F). The region is influenced by monsoons raining heavily from May to September with little rain in the dry (cold) season.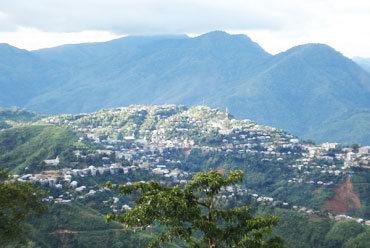 9.Nanda Devi
Nanda Devi is the second highest mountain in India, and the highest located entirely within the country. (Kangchenjunga, which is higher, is on the border of India and Nepal.) It is the 23rd-highest peak in the world.