Mawa Kachori is an exotic dessert from the state of Rajasthan filled with an aromatic mixture of mawa and nuts makes it a great festive dessert.
Ingredients Of Mawa Kachori-
500 gms maida
100 gms ghee
200 ml water
1 kg sugar
1 pinch saffron
200 gms sweet mawa
15 gms chopped pista (Without Skin)
15 gms chopped almond(Without Skin)
Ghee for frying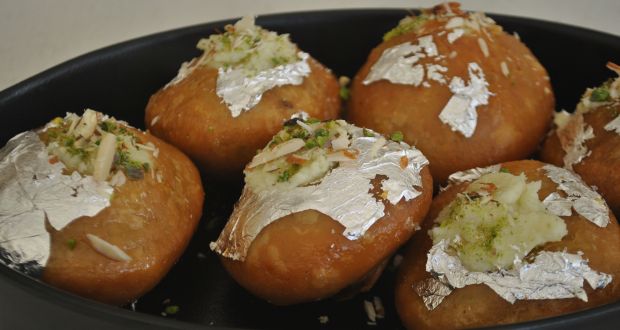 How to Make Mawa Kachori-
Make a dough with flour ghee and water and rest for 30min.
2. Divide into balls and stuff center with mawa and flatten to make disc shaped kachoris.
3. Fry in ghee till golden brown.
4. Make sugar syrup by heating water and sugar till the sugar dissolves completely.
5. Just before serving dip the fried Kachoris in sugar syrup and garnish with chopped nuts.