Maruti Suzuki India is India's largest passenger vehicle maker and is popular among the people of the country. Maruti Suzuki has always come up with new innovations and technologies.
Recently, Maruti Suzuki India presented 35 new vehicles to Haryana Police and this has strengthened Maruti Suzuki's commitment to make India's roads safer.
Post GST effects: Hyundai cars get costlier by up to Rs 84,867
The vehicles presented to the Haryana Police include 20 Ertiga as patrolling cars, 8 Ertiga as interceptors and 7 Eeco ambulances. All these vehicles are all customized to meet traffic police requirements.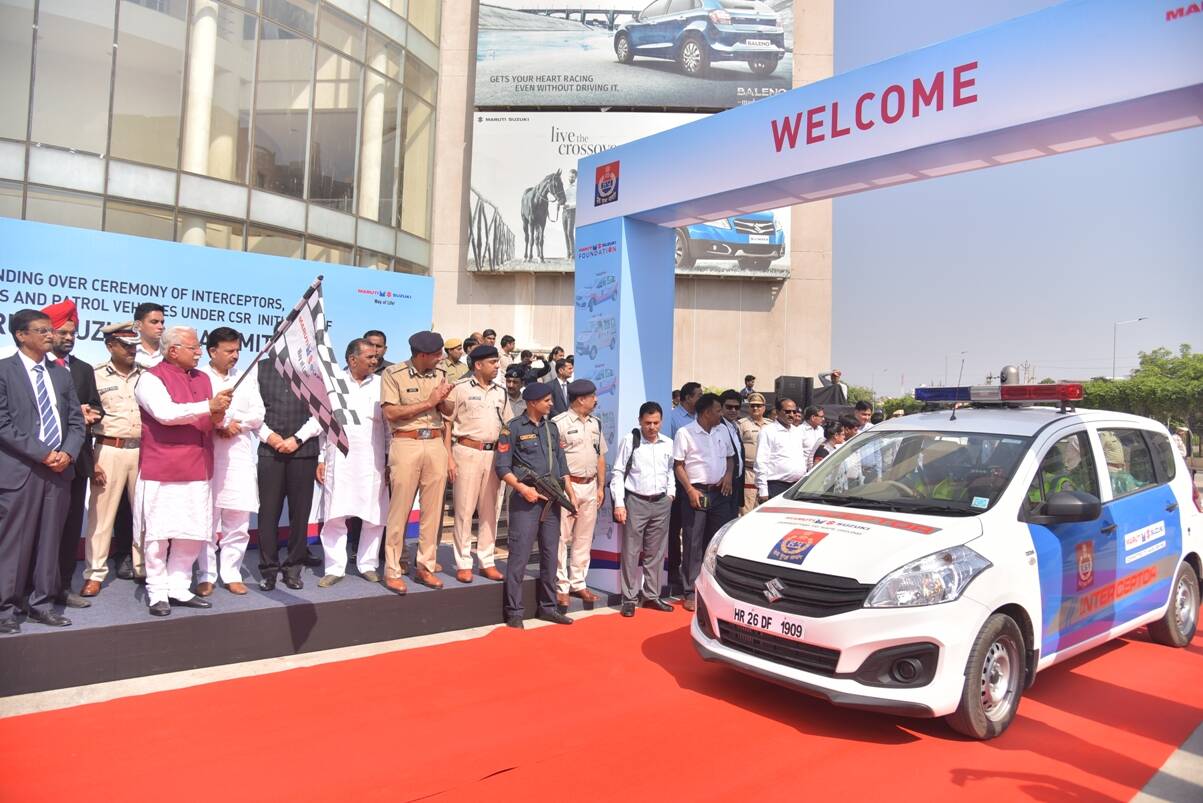 The following vehicles were presented to Haryana Police in the presence of Chief Minister of Haryana, Manohar Lal Khttar.
various Government officials and Police heads were in attendance at the event naming Rao Narbir Singh, Minister for PWD, Forest, Civil Aviation and Architecture, Government of Haryana; BS Sandhu, Director General of Haryana Police; Sandeep Khirwar, Commissioner of Police, Gurugram; Hanif Qureshi, Commissioner of Police, Faridabad; Sanjay Kumar, Inspector General (Traffic), Haryana and several other senior police officers; Vinay Pratap Singh, Deputy Commissioner – Gurugram; and AK Tomer and the Executive Director of Maruti Suzuki was  also present on the occasion.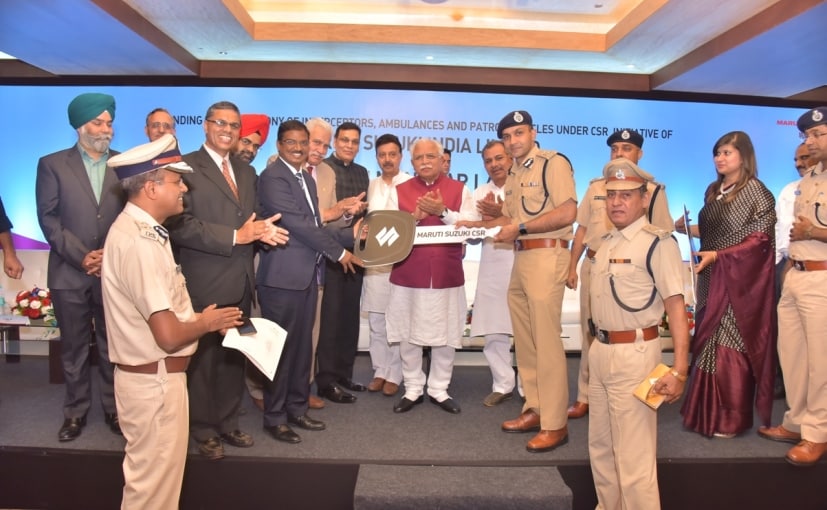 These vehicles will be used across Gurugram, Faridabad, Palwal, Sonepat and Jhajjar districts of Haryana.
This CSR initiative lead by Maruti Suzuki will facilitate the police department with required resources to strengthen and improve the quality of patrolling and enforcement on National Highway (NH48) (and other districts of Haryana.
The Eeco ambulance will be helpful in providing medical aid to the accident victims.
AK Tomer, Executive Director, Maruti Suzuki India, said: "We are pleased to extend our support to the Haryana Police to strengthen the road safety in the state. These customized vehicles will help the Police to address two critical elements of road safety – Enforcement and Emergency care."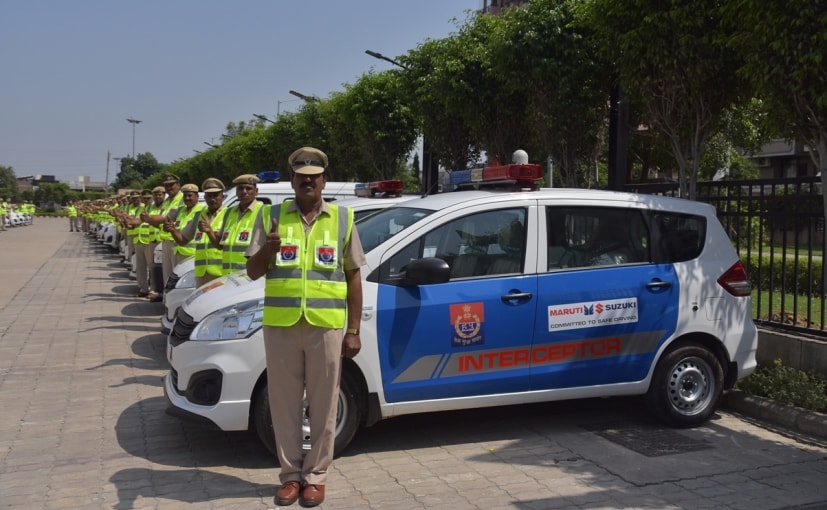 Maruti Suzuki has signed a MoU with Gurgaon Traffic Police and Municipal Corporation of Gurugaon.
"The fully-equipped interceptors will enable the Police to keep a check on speed violators and the patrolling vehicles will be useful in enforcement of law thus encouraging motorists to drive safely and follow the traffic rules, the executive director further added.
Vehicles allotted to Haryana police are fully equipped with accessories like Beacon Light, Siren, Public Address System and Body Graphics for patrolling, equipped with laser-based traffic speed video systems, printers, roof-mounted day and night all-weather PTZ cameras, LED monitor roof light bars and public address mechanisms. These Ertiga interceptors are also equipped with breath alcohol analyzers.
Nissan Micra Fashion Edition unveiled in India at Rs 6.09 Lakh

Meanwhile, Maruti Suzuki has undertaken several initiatives including improvement of road infrastructure, installation of new road signs, and awareness programmes to strengthen its commitment to make India's roads safer